Juicy web leaks of concept cars before their official debut are becoming a norm now. Don't get us wrong, we ain't complaining!
These are the first images of the BMW X4 Concept which will make its official debut at the 2013 Shanghai Motor Show.
As the name suggests, this is a precursor to the production model of the BMW X4. The concept avatar closely resembles its elder brother BMW X6. In fact, it seems that BMW has grafted the X3's front fascia on a miniaturized X6.
There is no information available about the concept yet but we can tell you that underneath the snazzy coupe-like body lies a normal X3.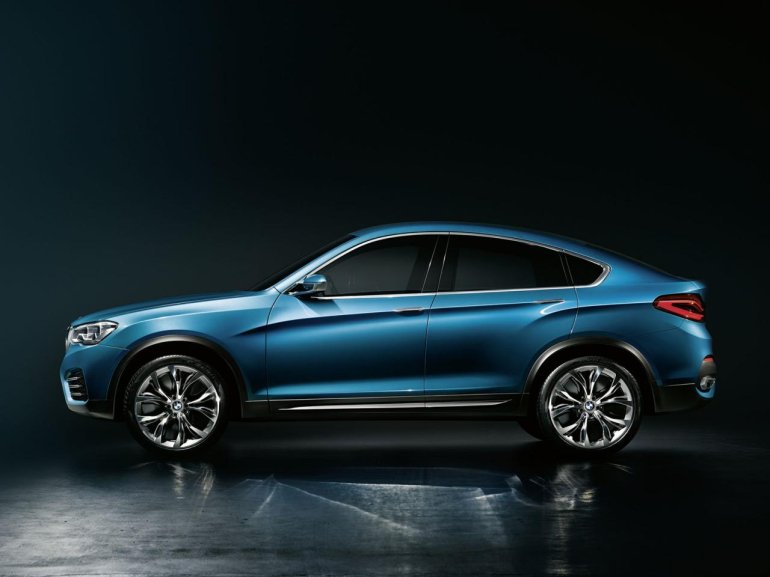 The X4 will sit between the X3 and the X5 as the new entry-level coupe-crossover from Bavaria. It will offer a much sportier driving experience than the humdrum X3 with a dollop of flashy design.
It is safe to assume that the X4 will carry all the engine-gearbox options from the X3 once it hits the production line some time after the 2013 Frankfurt Motor Show where it is expected to be present in its production avatar.
While BMW has not official confirmed, rumors on the web suggest that the X4 will be built at the Spartanburg plant in South Carolina. We doubt the production model will look any different from this concept avatar, of course sans the over-sized bling wheels.
To know more about the production model, we suggest you go through our product deep dive.
[Source: Autowp.ru]