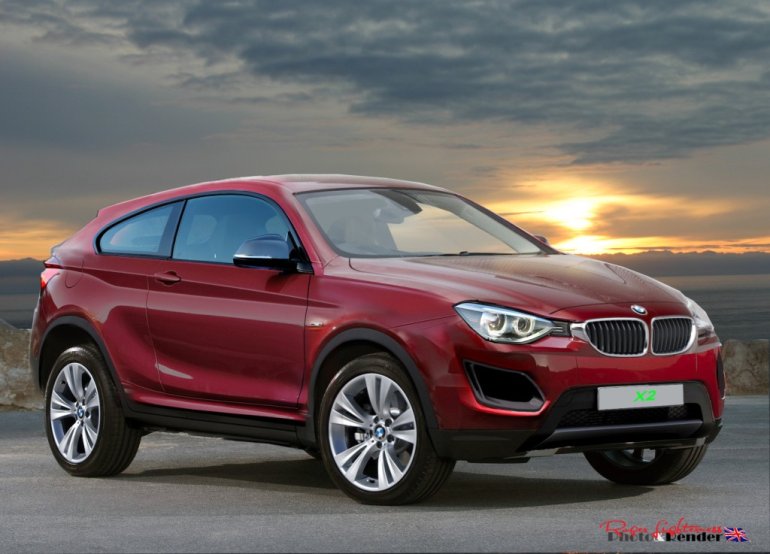 BMW and Audi are on a war path to fill in the X and the Q range. The future Q range is almost filled, starting with the Q2 (a topic we discussed deeply this morning) and going right up till the Q8 that is based on the MLB platform of the next generation Q7.
BMW already has X1, X3, X5 and X6. The X4 is under development and is going to be a smaller coupe-crossover like X6. The only gap remaining is the X2.
Many German magazines are reporting that BMW is considering to fill the void with a lifestyle crossover to challenge the smash hit Range Rover Evoque and the upcoming Porsche Macan. BMW insiders report that the X2 will be a blend of 'X' and the 'Z' series with a modern and aggressive design. The upcoming crossover will be more of a coupe rather than a dynamic SAV.
Thanks to BMWBlog, we bring you a rendering of the BMW X2 in its full glory. Internally codenamed F47, the X2 is scheduled for market launch in 2016 if it gets a green light from the BMW board. For now, BMW is only focusing on the X4 crossover scheduled to release in 2014.
[Source: BmwBlog.com]