We all know that carbon fibre is a strong yet light material which is an obvious choice when it comes to high performance automobiles.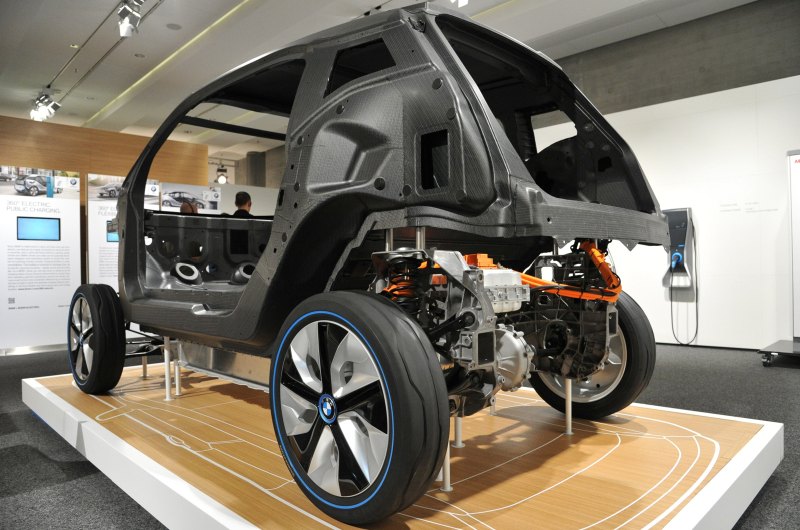 The composite material is limited to low volume production for two reasons. Number one, it doesn't come cheap and number two, the fabrication of carbon fibre components is complex and consumes time.
BMW is one of the manufacturers who appreciate the merits of carbon fibre and over the last decade, the German automaker has been conducting researches on various manufacturing techniques of carbon fibre components. It seems, the company has managed to find a solution to reduce the cost and cycle time for manufacturing carbon fibre components, making it economically viable to be used in mass production.
The breakthrough makes the hitherto expensive material much more accessible to wider audience. The extensive use of carbon fibre makes the vehicle more rigid , enhancing the safety and at the same time reduces the weight, improving the performance and economy.
Mr. Harald Krueger, board member of BMW told Autocar.co.uk that, "Compared with initial industrial production of carbon-fibre (BMW) M3 roofs, we have succeeded in lowering manufacturing costs for carbon-fibre body components by as much as 50 per cent."
The BMW i3 electric city car will be the first series production vehicle to have an entire carbon fibre body structure and following its heels will be the i8 supercar. More main stream products would eventually employ the superior material in due course.
New bonding techniques and panel processing system will enable BMW to produce composite components in a large scale. We think its a major technical leap in the automotive manufacturing.
[Source: Autocar.co.uk]