The next addition to BMW-i's range could be the hydrogen fuel cell powered i5.

BMW has confirmed plans to resume testing hydrogen car prototypes, according to a new report on Autocar. In the previous decade, BMW built 100 prototypes based on the 7 Series and leased it to high profile clients and Hollywood actors. The program did not yield production models.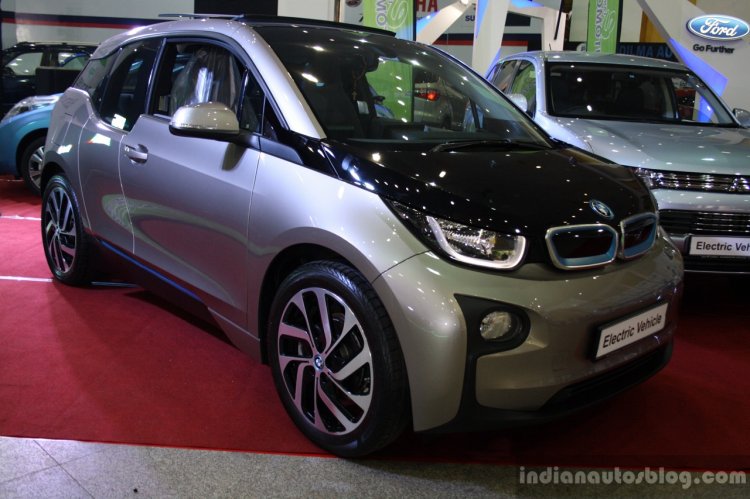 BMW is currently developing the next lot of hydrogen powered prototypes which use the technology that's being co-developed by Toyota. And while that's a good sign, BMW's sales and marketing boss Ian Robertson maintains that hydrogen supply in the market is what will determine the future of this technology. On the other hand, he maintains that the advancements made in battery technology will drive the electric vehicles' sales and they can indeed be the future of transportation.
Producing and distributing hydrogen is relatively more difficult, but BMW will continue to work on developing the technology. While more information about the prototypes isn't out yet, the report suggests that BMW i5 could be the brand's next hydrogen fuel cell powered vehicle. It could use the powertrain from the Toyota Mirai FCV and be positioned between the i3 and the i8, as reported earlier. Also read: BMW 1 series facelift to debut next month in Detroit
To recap, the Toyota Mirai FCV was launched in Japan last month, and comes powered by a hydrogen fuel cell that can produce a maximum of 152 hp. The vehicle comes with a total hydrogen reservoir capacity of 122.4 litres, enabling a 650 km range on a full tank. The powertrain emits no pollutants.
[Source: Autocar]