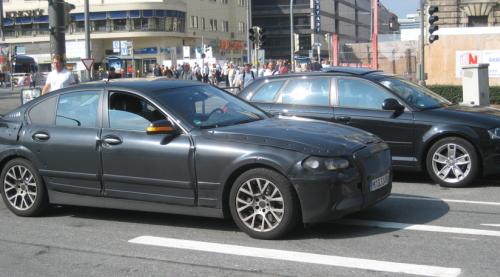 Next generation BMW 5 Series test mule encounters traffic in Munich
According to a recent report, BMW will put an end to the current generation 5 Series (E60) in December.
The new BMW 5-Series, however, will be launched only after the Geneva Motor Show in March next year. In this time gap, BMW will retool its plants to manufacture the next generation 5 Series.
If this is the case, we can expect the next generation 5 Series in India by June or July?
The next generation BMW 5 Series will benefit from the use of aluminium. Its design will be closely based on the new 7 Series and Concept CS.
Image Source - CAR Magazine