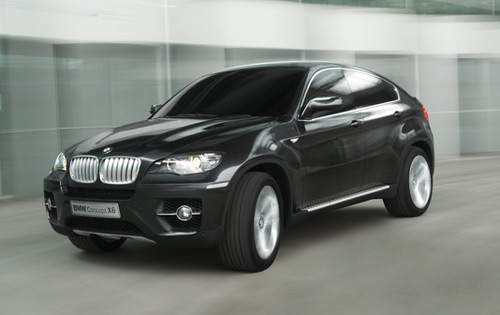 BMW X6 - 2010 models recalled in US
It appears that Toyota and Honda are not alone in the recall game. Joining the bandwagon is the premium car maker BMW. The company has intimated the National Highway Traffic Safety Administration (NHTSA) in US of a fault in X5 and X6 models manufactured between December 14, 2009 and December 16, 2009.
There have been no reports or complaints filed with NHTSA by customers. This is a notification by the company to the administrator of a safety defect in case of a rollover crash. The company's notice to NHTSA indicates -
In the upper right area of the windshield, bonding may be insufficient over a length of approximately 50 cm. … In the case of a rollover, the stability of the roof could be affected increasing the risk of injuries.
We do not know the number of vehicles under the recall, but this could be merely in hundreds. What is of more significance is the nature of the notice and the probable safety issue being reported. I was very critical of Toyota's impending decision on the Corolla recall. In this case, I am very much taken aback by the detail.
First, how did BMW identify that the fault exists only with vehicles manufactured with in these three dates? This cannot be possible without strict process controls. Any other date (like "prior to" or "before") would only be arbitrary and frustrating.
Second, how did BMW identify that the bonding at the upper right area of the windshield on the vehicles (X5 and X6) manufactured with in these dates was insufficient for approximately 50 cms? Again, I suppose its German process controls. This level of scrutiny and reporting is what I expect from car makers.
This notice from BMW is perfect. It shows the company has been proactive in determining  the defect and the reporting has been specific. Yes, recalls do no great to customers and the company's image, but with such detail in reporting, I have no complaints. Let us hope BMW does not do another Toyota with recalls spanning in to other models.
Source - Ranking and Reviews
Image Courtesy - BMW Talk