The BMW i8 along with the i3 form a very important part in the German automaker's future mobility solution.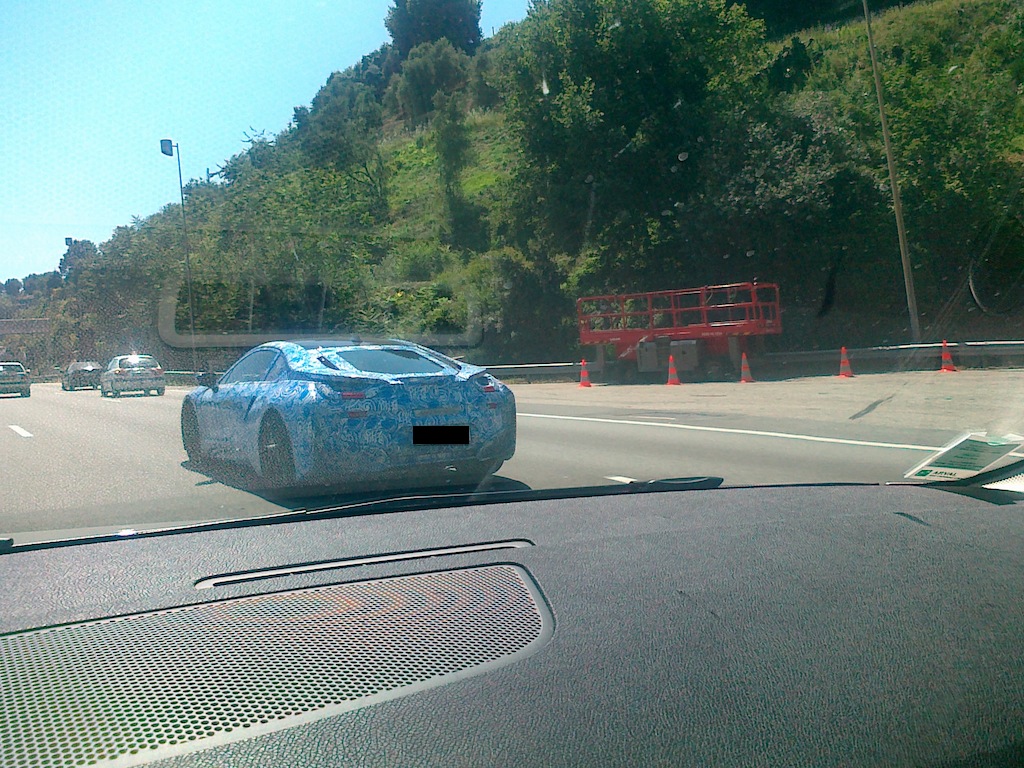 BMW is betting big on the 'i' family of electric cars not only because they run on clean energy but also because they would be the first mass produced cars to feature extensive usage carbon fibre. While the BMW i3, an electric city car with range extender, is expected to be launched first, the i8, a plug-in hybrid supercar, is expected to follow closely.
Earlier, we have brought you the spyshots of the BMW i8 testing in Monoco. The heavily camouflaged test mule you see here is a BMW i8 which was spotted by Mr. Michel, a reader of Autoplus.fr, near the French city of Nice.
The plug-in hybrid supercar features a futuristic design which was merely an extension of the Vision Efficient Dynamics concept. The body panels employ Carbon Fibre Reinforced Plastics and the monocoque too adopts the composite material. Through this long and extensive research, BMW has managed to invent a technique to fabricate carbon fibre components in a cost and time effective manner.
The front wheels are driven by electric drive system while the rear wheels get the power from a 3 cylinder 220bhp petrol engine. The combined power output stands at 393bhp. 0-100kph comes in under 5 seconds while the combined fuel efficiency stands at a claimed 37.7 kpl!
Various media reports suggest that the production version of the BMW i8 could make its debut at the Frankfurt motor Show this September along with the BMW i3. Let's wait see!
[Source: Reporter.autoplus.fr]