The BMW i8 was spotted in India ahead of its Indian premiere at the Auto Expo tomorrow. No, we're not talking about the one Tom Cruise drove in Mission Impossible Ghost Protocol. This i8 is the production version unveiled at the Frankfurt Motor Show in September last year.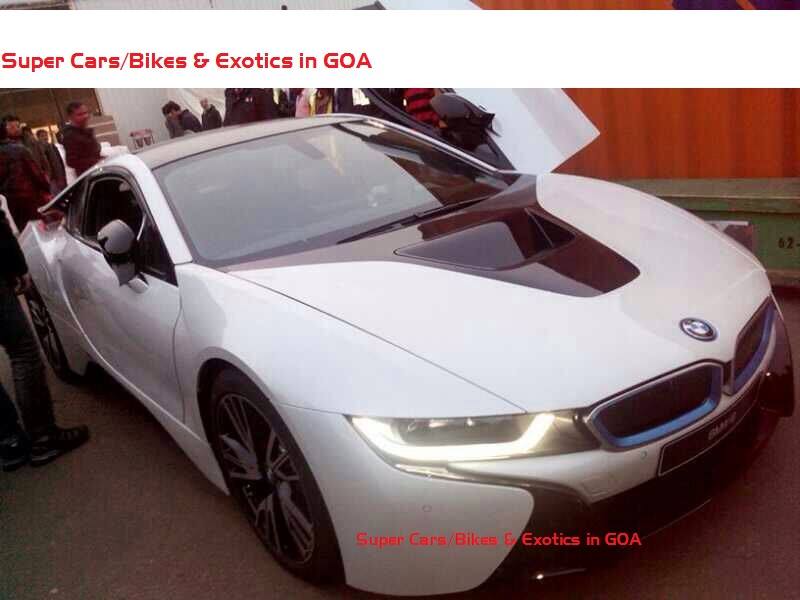 Powered by a three-cylinder 1.5-liter petrol engine with twin-turbocharging, the i8 produces 231 hp and 320 Nm of torque. A further 131 hp and 250 Nm of torque is provided by an electric motor spinning the rear wheels (the engine powers the front wheels).
Combined, the i8 packs 362 hp and 570 Nm of torque. This specification is enough for a 0-100 km/h time of 4.5 seconds and a limited top-speed of 250 km/h. The i8's party trick is in delivering a claimed 40 km/l (according to European tests) even with these impressive performance stats.
We expect the i8 to be priced at INR 1.5 crores when its launched here. Thanks to a better than expected demand for the carbon-bodied supercar, BMW has sold out the first year production run. Hence, India could be allocated only 7-8 units.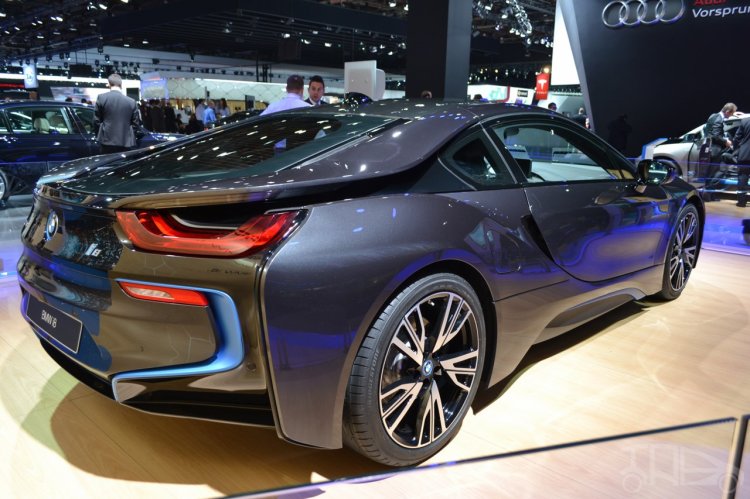 Apart from the i8, BMW India's stall at the Auto Expo will see the Indian premieres of the new 2014 X5, the 3 Series Gran Turismo and the M6 Gran Coupe.
[Image courtesy - Super Cars and Bikes in GOA]