Speaking to PTI, Phillip Von Sahr, BMW India's head, said a decision on the launch of the BMW i3 and BMW i8 would be made early next year. Sahr said the vehicles would be introduced here in the long run, and the BMW would finalize which one of two would launch here first early next year.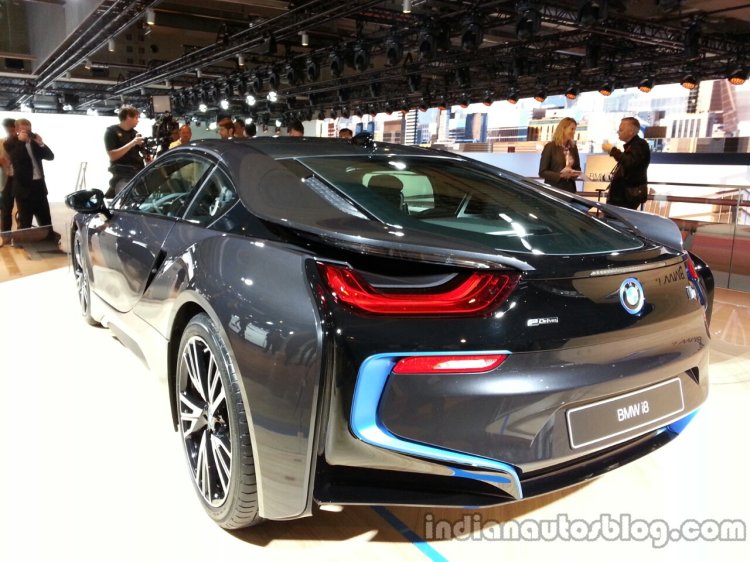 The hybrid supercar i8 made its global debut last month at the Frankfurt Motor Show. It may only have a 1.5L three-cylinder petrol engine that develops 231 hp and 320 Nm, but it is backed by an electric motor that contributes 131 hp and 250 Nm of torque. When both power sources combine, the BMW i8 can accelerate to 100kph from standstill in 4.5 seconds and reach an electronically limited top speed of 250 kph.
Thanks to the hybrid powertrain, the i8 has a claimed fuel efficiency of 40kmpl and CO2 emissions of just 59 g/km. The i3 hatchback comes in pure electric and hybrid variants. The former is powered by a rear-mounted electric motor that develops 170 hp and 250 Nm with a 0-100 kph time of 7.2s and a top speed of 150 kph. The hybrid variant introduces a 650cc range extender into the driveline which develops 34hp to charge the batteries. This improves the range of one full charge from 160 km on the pure electric to 300 km on hybrid version.