Following its rather glamorous debut at the Concours d'Elegance at Pebble Beach last month, the BMW Concept Z4 makes its European premiere at IAA 2017. The concept previews the next generation of BMW convertible(s).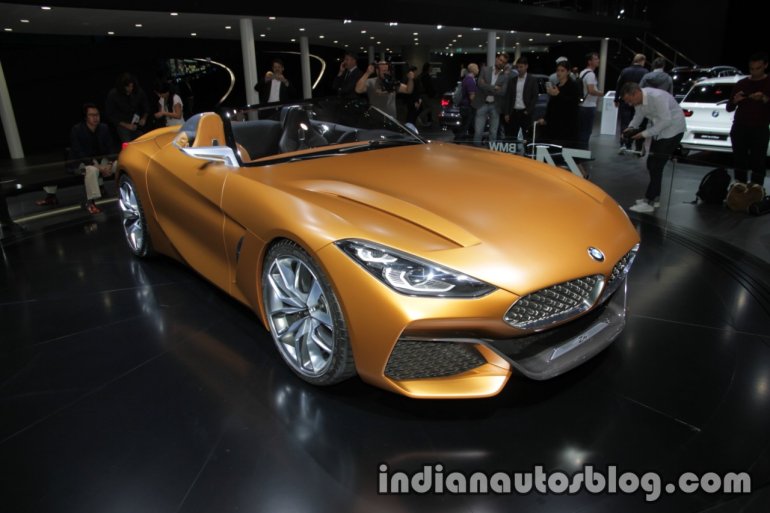 As is the norm with most concepts, the exterior features dramatic styling touches with classic roadster design cues including a low stance, long wheelbase, long hood and short rear overhang. The shark nose features the signature kidney grille that slants inwards followed by a carbon fibre splitter and large air intakes. Positioned behind the front wheel arch are air inlets labelled Air Breathers by BMW complemented by strong contour lines resulting in a dramatic interplay of light and shaded surfaces.
Rollover bars are integrating with the silver finish domes seem to draw inspiration from open top race cars of the past. Thin LED tail lamps, dual exhaust pipes and a carbon fibre diffuser round off the rear end design.
There are several design cues that could trickle down to future BMW products. Instead of vertical slats, the Kidney grille features elaborately designed mesh, whose vertical orientation pays homage to the sporty, functional kidney design of early BMW roadsters such as the BMW 328 Mille Miglia. The grille sits lower in relation to the headlamp position. Unlike the four eyed setups of BMW products we have seen so far, the BMW Concept Z4 gets overlapping tubes stacked slightly off centre with relation to one another.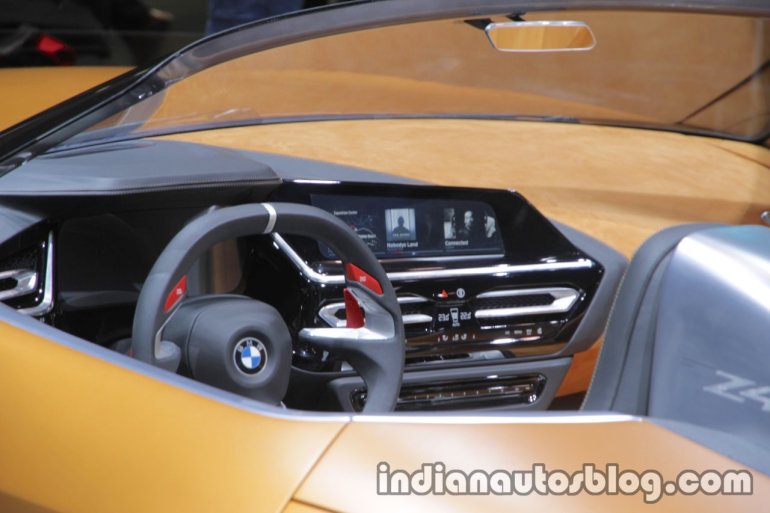 The dashboard, in typical BMW fashion, features a driver-centric layout with the driver's seat as well as the door trim panels, instrument panel and centre stack encircling the driver finished entirely in black. Much of the interior adopts the Orange frozen colour of the exterior.
The production version of the BMW Concept Z4 shares its platform with the next generation Toyota Supra. Expect the roadster to make its production ready debut sometime next year.