The BMW C-Revolution zero emission scooter has premiered at the Frankfurt Motor Show. The German automaker has stepped up its green urban mobility offerings with the i3 city car earlier this year, and now with the C-Revolution scooter.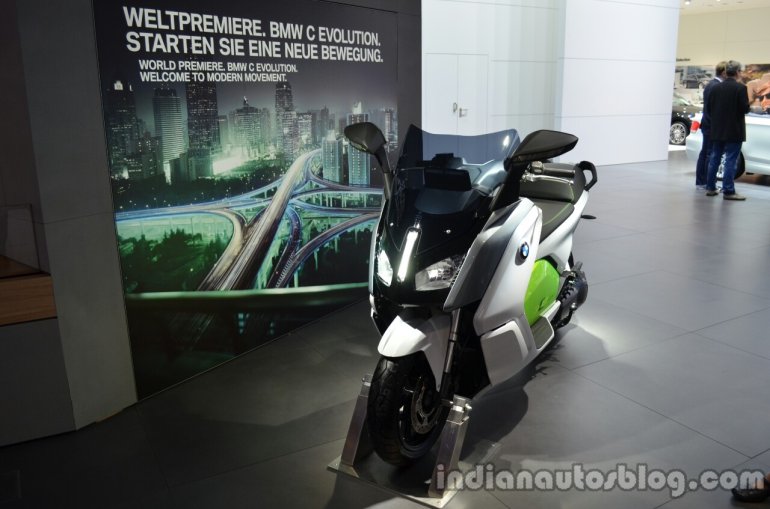 Based on the popular BMW 'C series', the electric scooter is powered by a liquid-cooled permanent magnet synchronous motor that has a rated power output of 11KW (14.75bhp) and a peak power output of 35 KW (46.93bhp). The electric motor delivers an impressive torque of 72 Nm and the power is transmitted via a toothed belt drive.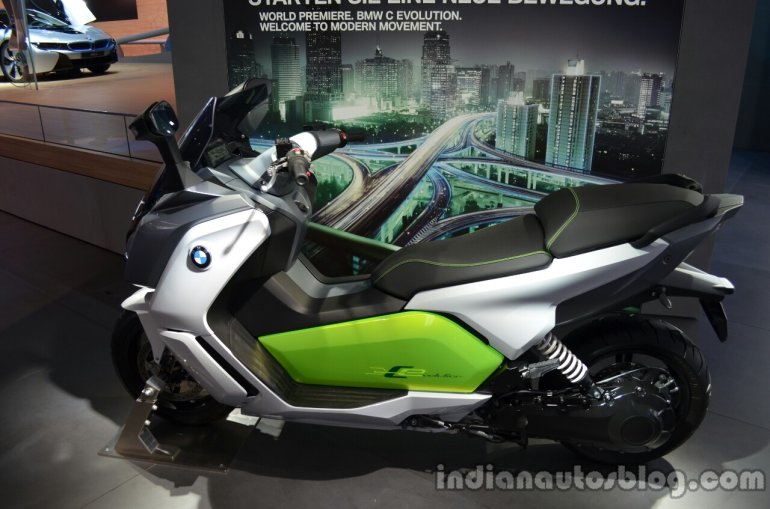 Feeding the motor is a 8KWh battery which takes four hours for a full charge through a 220V/12A socket. The scooter adopts intelligent energy regeneration techniques while coasting and braking. BMW say that it employs same energy storage modules and components as the i3 electric car.
The C-Revolution is not just built for economy as evident from the 0-100kph accelerating time of just 6.2 seconds. The scooter has a top speed of 120kph and a claimed 'practical' range of 100km. Four driving modes are on offer - Road, Eco Pro, Sail and Dynamic.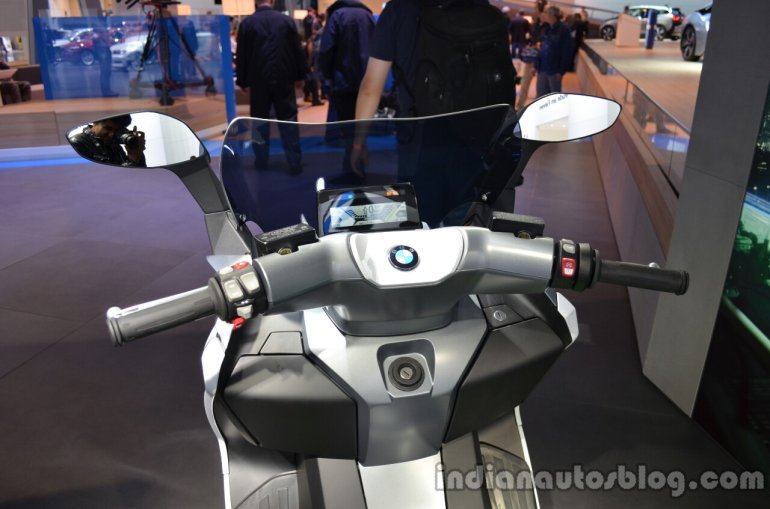 The BMW C-Revolution has a color TFT display in place of an instrument cluster. LED daytime running lights, meaty tires, supportive seats, ABS and Torque Control Assist (TCA) are some of the marketing highlights.
More details can be found in the press release on page 2.
BMW C-Revolution Image Gallery
BMW C-Revolution - Press Release
[Can't view the press release? Head to Scribd]