BMW on Monday held a ground breaking ceremony for a manufacturing facility in the industrial area of Araquari in Southern Brazil, 580 km from Sao Paulo.
This marks the first BMW manufacturing plant in Latin America. The plant will go into operation late in 2014. The plant is to have an annual capacity of 30,000 units and has taken in an investment of around 200 million Euros. The production infrastructure would include a paint shop, body shop and an assembly facility. BMW announced in a press release that the MINI Countryman, BMW 1 Series 5-door model, BMW 3 Series Sedan, BMW X1, and BMW X3 would be the products manufactured in the facility. In order to train its assembly line staff, BMW is also setting up a technical centre in nearby Joinville. The Joinville technical centre will also get an assembly line that will be used solely for training purposes. BMW plans to hire close to 1,300 people for its Brazilian plant. More jobs will be created at the supplier level as BMW plans to source a lot of components for its cars from the local market.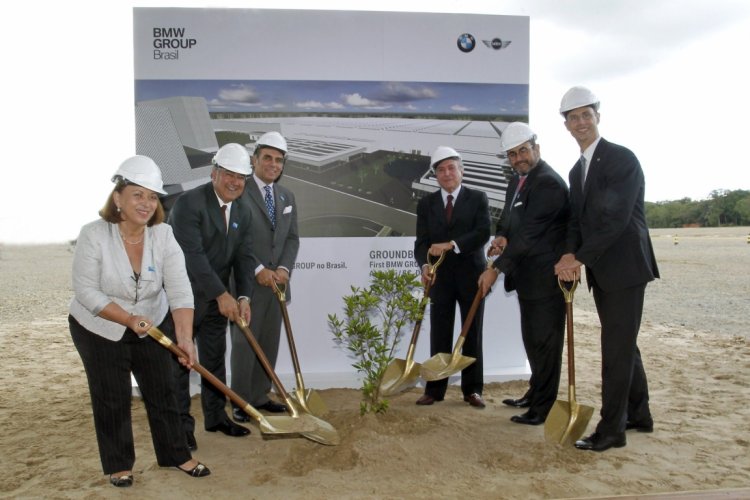 Along with the ground-breaking ceremony, BMW also launched the BMW 320i ActiveFlex model. The ActiveFlex technology helps the car to run in both petrol and ethanol. This, the press release says, was developed exclusively for the Brazilian market.
Groundbreaking ceremony for new BMW Group plant in Brazil - Press Release
[Can't see the press release? Head to SlideShare]