A report put out by Automobile Magazine schedules the BMW 6 Series Gran Tourer for a launch in 2017.
The next generation 6 Series, based on the the OKL platform (Ober Klasse or Upper Class) platform, will launch a year after the next generation 5 Series. And in addition to today's Coupe, Convertible and GranCoupe variants, the fourth variant, influenced by the GranCoupe, with an electrically controlled tailgate, a lowered ride height and missing roofrails, will be on the menu.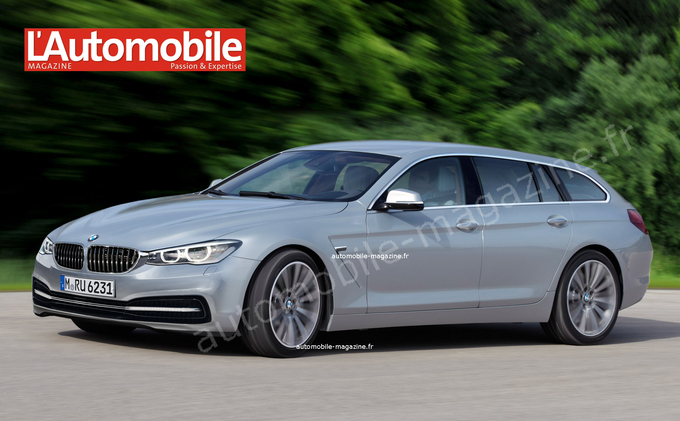 To go up against the Mercedes CLS Shooting Brake, the 6 Series Gran Tourer will score heavily on style and play the more expensive alternative to the next gen 5 Series station wagon (5 Series Touring).
Automobile Magazine says BMW follows an "expansion policy" adding new variants whenever its time to move the 6 Series to the next generation. The idea is that the extra variant would offer more exclusivity and luxury than the 5 Series Touring.
Meanwhile the next gen 5- and 6-Series cars expected to shed nearly 100 kg and come with engines with four-, six- and eight-cylinder blocks. A three-cylinder diesel engine was previously rumored for the 5 Series, but it is reported that BMW has not made up its mind on it as a INR 50 lakh rupee customer would find it hard to digest that his vehicle uses such a small engine.
[Source - Automobile-Magazine.fr]