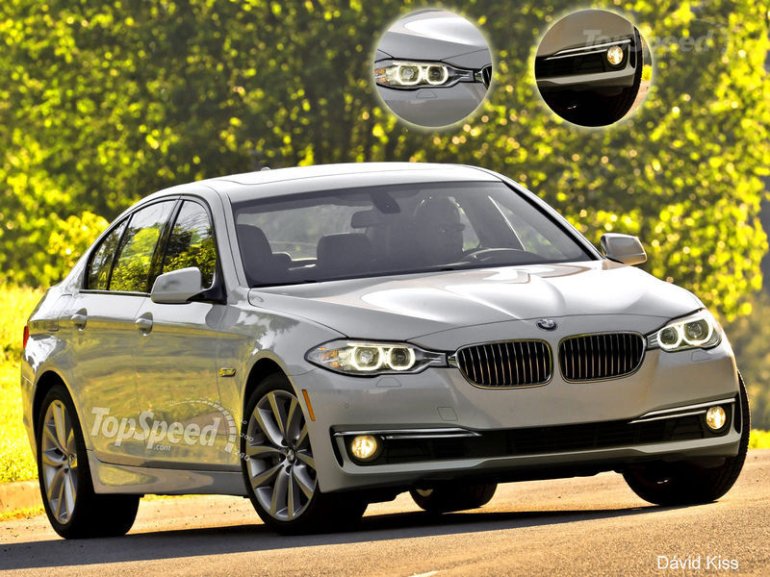 BMW is in the process of facelifting its entire lineup before the all new models kick in. We have already seen the BMW X1 facelift and the BMW X6 facelift. The next in line to go under the scalpel is the 5 Series.
We have seen so many test mules with front and rear completely camouflaged suggesting that major changes will be given to the front and the rear fascias. TopSpeed presents us a rendering of their expectations from the BMW 5 Series facelift.
As we can see, the design is heavily borrowed from the all new BMW 3 Series (F30). The hexagonal headlamps are bound to replace the corona rings in the new model. The headlamps tapering into the bonnet and the wide front bumper may be pushing the imagination a tad too much.
Reports suggest that most of the changes will be limited to the exterior only. There may be a few more interior trim choices added to the line up with the facelift.
To get some official information, we will have to wait till the 2013 Frankfurt Motor show where the 5 Series LCI will be officially unveiled. India receives facelifts and new launches 6-8 months after the international launch is finished.
[Source: www.topspeed.com]