BMW will expand the 2 Series product line with a seven-seater version of the 2 Series Active Tourer that launched as a five-seater at the 2014 Geneva Motor Show.
Sitting on the modular UKL platform, it will share the same wheelbase as the 2 Series Active Tourer, but will sport a longer body to accommodate the extra two seats.
Seating arrangement is expected to follow the standard 2+3+2 arrangement, with the two small seats folding out from the sides of the car. However, whether the boot space will be more than the 468 liters (1,510 liters when the seats fold) in the 5-seat version, is not confirmed.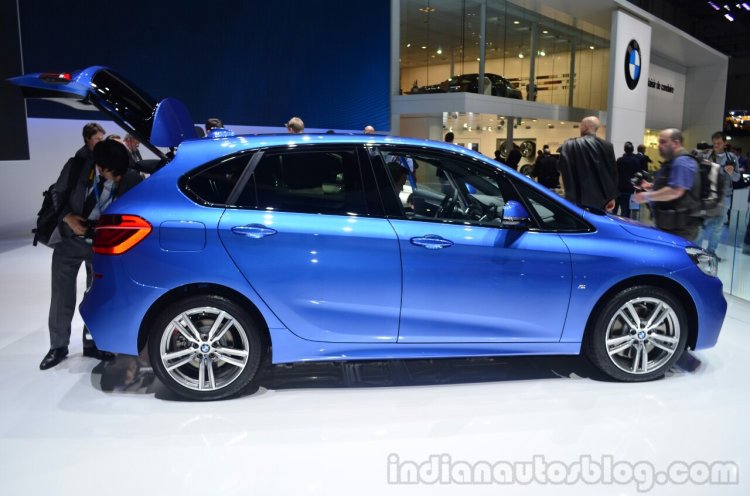 Under the hood, the larger 2 Series Active Tourer will be offered with a choice of three engines: a 218i Active Tourer that is powered by a three-cylinder fuel engine with 136hp, a top-of-the-range 225i Active Tourer powered by a four-cylinder engine with 231hp, and a 218d Active Tourer equipped with a four-cylinder diesel engine with 150hp. All the variants will be front-wheel drive, a layout once frowned upon by BMW, who now plan 12 models on it.
Prices are expected to carry a premium of £1,400 (INR 1.44 lakhs) over the 5-seat version, starting at an expected price of £25,500 (INR 26.33 lakhs) for the entry-level 218i SE variant, reports Autocar.
At the moment, the seven-seat BMW's main rival is the Citroen C4 Grand Picasso that wears a smaller price tag of 19,205 pounds (INR 19.83 lakhs).
BMW India is in no rush to launch the five-seat Active Tourer to India, let alone the seven-seater.
[Source - Autocar.co.uk]