The concept made its premiere at the Guangzhou Auto Show last week.
Being intended for the Chinese market, the 2015 Guangzhou Auto Show was a fitting venue for BMW to unveil the BMW Concept Compact Sedan. Previewing a future "1 Series sedan" (name unconfirmed), the BMW Concept Compact Sedan is the German giant's answer to the likes of Mercedes CLA and Audi A3.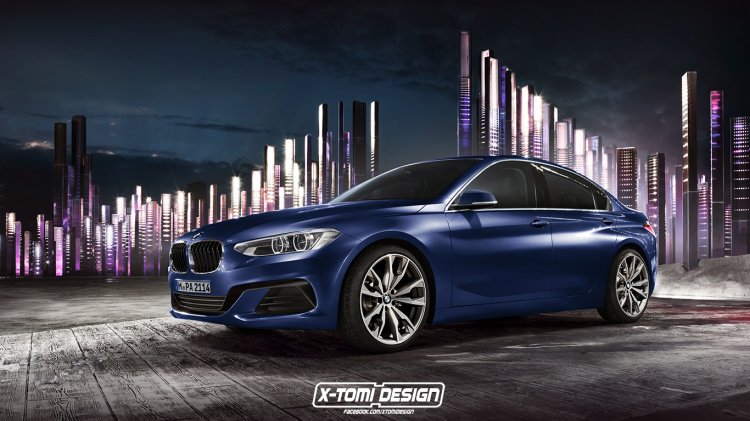 Based on the concept's exterior, X-Tomi Design has worked on a new render of BMW's future entry-level sedan by toning down the design to production-spec levels. Judging by the render, the exterior does slot well between the BMW 1 Series hatchback and 2 Series Coupe.
However, the BMW 1 Series sedan is likely to ride on the FWD UKL platform, unlike the two models it slots in between. This makes it the first-ever FWD BMW sedan, while an xDrive AWD system is expected to be offered in more powerful variants.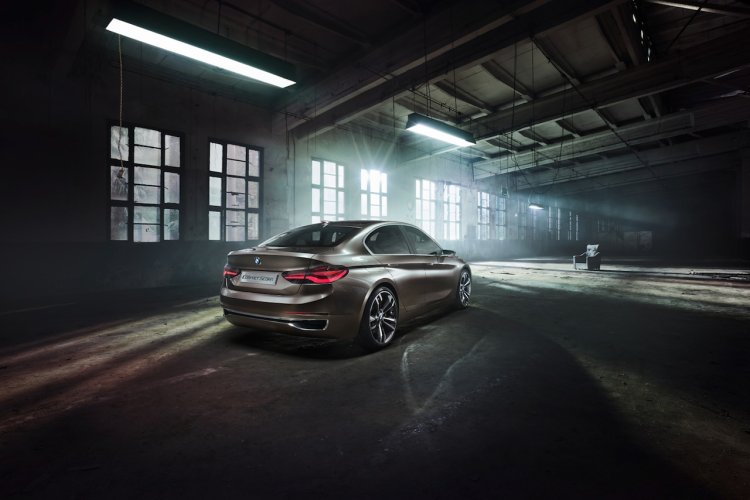 The production-spec model is expected to source 3- and 4-cylinder engines from BMW's other UKL-based product, the 2-Series Active Tourer. The latter is offered with a 135 hp 1.5-liter petrol engine, 150 hp 2.0-liter diesel unit or a 231 hp 2.0-liter petrol option.
Given the good sales figures registered by its locally-assembled rivals, the 1 Series sedan would serve as a great sales boost for BMW India.
[Source: X-Tomi Design]