A new segment of sedans is about to dawn in the luxury automotive segment. Previously, the luxury sedan segment started with the BMW 3 Series, Audi A4 and Mercedes C Class. Now though, all of that may be about to changed. Audi announced that it is developing a new entry level sedan based on the A3 hatchback. Mercedes has been testing the new CLA based on the A Class platform.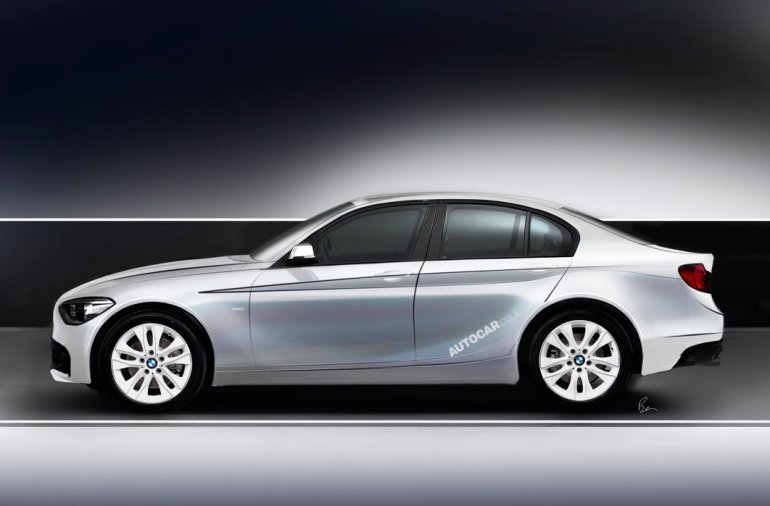 Now, BMW has confirmed to AutomotiveNews that it has also started work on an entry level sedan based on the 1 Series hatchback. It will be a four door sedan with a rear wheel drive architecture. It will be pitched as a spiritual successor to the E30 generation 3 Series. The engine lineup will be similar to the current 1 Series hatchback.
AutomotiveNews further reports that BMW has taken this decision to develop a new entry level sedan because of the growing dimensions of the 3 Series. The BMW 3 Series has grown nearly a foot in length, 8 inches in width and  2 inches in height since it was launched in 1975.
The new 1 Series sedan is expected to hit the stands in 2015 and will be priced in the 18-25 lakh rupees price bracket. If it heads to India, one can easily say that the Passat, Superb and Accord will feel the heat. This new 1 series sedan will play a crucial role in helping the brand hit worldwide sales of two million units by 2020.
[News Source: Autonews.com]
[Image Source: Autocar.co.uk]