Third model line on the front-wheel-drive UKL platform for BMW.
Since last year, BMW has been road testing its rival to the Mercedes CLA and Audi A3 sedans, referred to by the media as the BMW 1 Series sedan. The front-wheel driven sub-3-Series sedan has now been rendered by Malaysian automotive artist Theophilus Chin.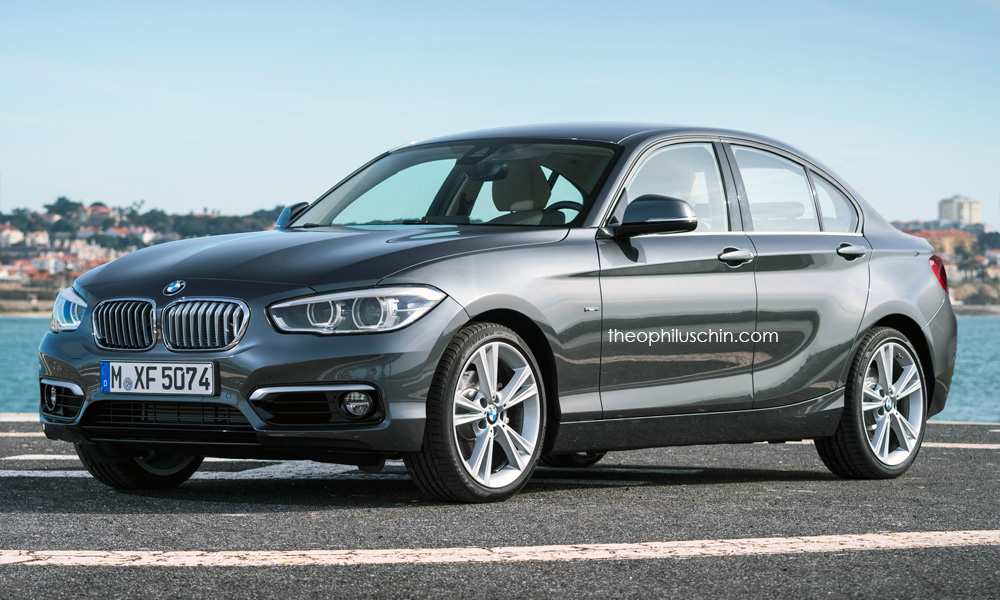 The compact sedan will be formed on the front-wheel-drive UKL platform, making it BMW's first FWD sedan. Test mules at this time are heavily camouflaged fitted with dummy lamps and body parts, but the final design would unimaginably follow the template set by the 1-Series hatchback and 2-Series Active Tourer. BMW's most affordable sedan would be "quite a bit shorter than the 3-Series", said one web report, which measures 4.62 m long, 2.03 m wide, 1.42 m tall and has a wheelbase of 2.81 m.
Although the interior photographs currently are unreliable to make final conclusions, the overall design is similar to the 2-Series Active Tourer, and should get the free-standing iDrive infotainment display and dashboard design that swoops towards the center console. Top-end variants could receive a Head-Up Display and a larger infotainment screen with Navigation Plus.
The driving gear will be shared with the 2-Series, starting with a 1.5-liter turbocharged three cylinder petrol engine which generates 136 hp and 220 Nm of torque on the MPV. The fully loaded variant could be the "125i" (speculation) driven by a 2.0-liter 4-cylinder unit producing 231 hp. In a place like India where demand is poor for petrol engines, BMW can select the 2.0-liter diesel engine, available in power outputs from 150 hp, that will see more of it made in India in the future as part of the company's localization drive.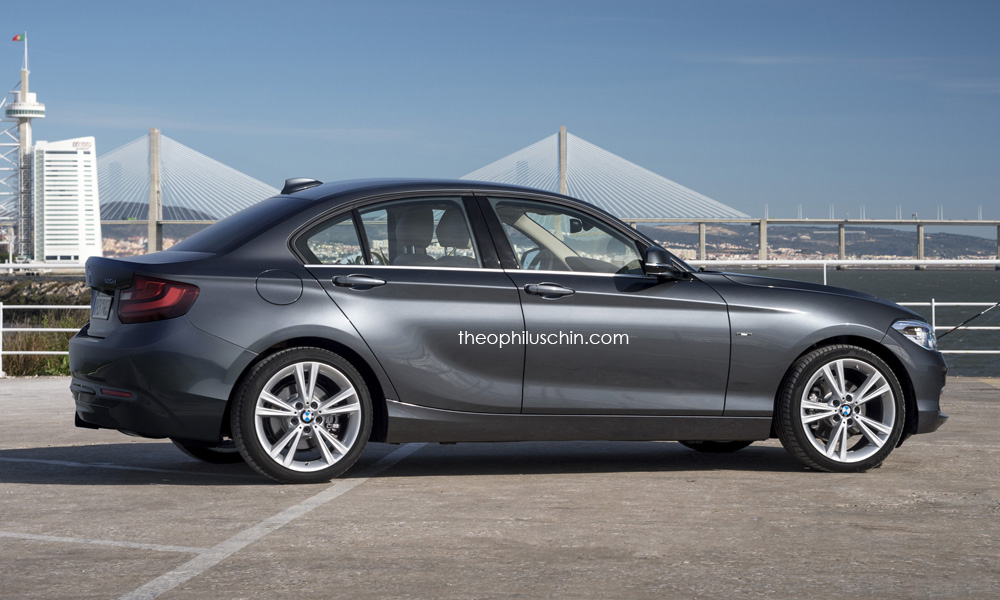 Also See: 2016 BMW X1 M: Rendering
BMW has not confirmed the date of debut or launch of the 1-Series sedan, but some reports speculate that it will reach dealer showrooms in China in the second half of 2016, as a 2017 model, before it is sold in the global market. BMW India would be keen to fast-track the 1 Series sedan's launch as Mercedes and Audi have generated considerable bookings and first-time customers from this segment.
[Renderings from Theophilus Chin; Spy images from Car Passion]