Daimler India Commercial Vehicles Pvt. Ltd. (DICV), the 100% wholly-owned subsidiary of Daimler AG, said that it has sold 10,000 trucks since its market launch in September 2012. In September 2013, a year into its launch, DICV announced that it had sold 5,000 trucks.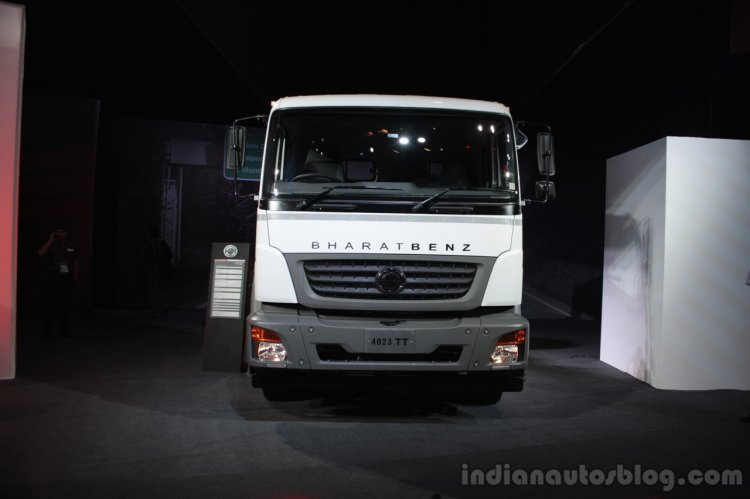 While it took the company a year to sell its first 5,000 trucks, sales of the next 5,000 have taken a mere 6 months. This comes thanks to a strong first quarter which saw DICV post a growth of 67 percent as compared to first quarter sales of 2013: DICV sold 2,203 units from January-March 2014, while the same period of 2013 saw sales of only 1,316 units. March 2014 accounted for a significant chunk of sales with DICV selling 1,000 units, its best ever monthly sales.
Earlier last month, DICV laid the foundation stone for its new bus plant in Oragadam, Tamil Nadu, which sees the company investing INR 425 crores. The bus plant is scheduled to be completed by the second quarter of 2015 and will make front- and rear-engined busses.
Mr. Marc Llistosella, Managing Director and CEO, Daimler India Commercial Vehicles (DICV), said -
The sale of the 10,000th truck is a remarkable achievement for us, given the fact that we have made it in just 18 months of operations in the country. Another notable aspect is that these trucks were sold with transparent pricing without any discount. This is a clear testimony of the trust we have built in our customers, dealer and supplier partners who have partnered us in this successful journey so far. The current slowdown in the industry has given us an opportunity to feed the market with highly competitive products and services, offering our customers an unbeatable value proposition for their business.
BharatBenz Cross 10,000 Units Sale - Press Release
[Head to Slideshare if you're unable to view the document above.]