Bentley announced the launch of two of its new four-door models in the Indian market - The new Continental Flying Spur and the Continental Flying Spur Speed. These two new additions will be sold alongside the two-door Continental GT and the Arnage R.
Before we talk about the new arrivals, we thought it would be appropriate to comment on the Press Release that we received from Bentley in this regard. The press release categorically mentions that the Continental Flying Spur is the "Fastest car in the world" and that the difference in the two new cars only lies in the type of audio system used. With enough evidence to understand that the press release was prepared by someone not related in anyway to Bentley, we gathered some info that you might be interested in.
Bentley Continental Flying Spur
The Bentley Continental Flying Spur is aimed at the rear-seat occupying business magnate who is looking to get from A to B in luxury. The whole car is crafted to perfection, inside and out. Even though the basic design looks similar to the outgoing Flying Spur, Bentley is said to have made some major tweaks to the new model, resulting in better dynamics. However, we could notice only one change, wider chrome-meshed front bumper.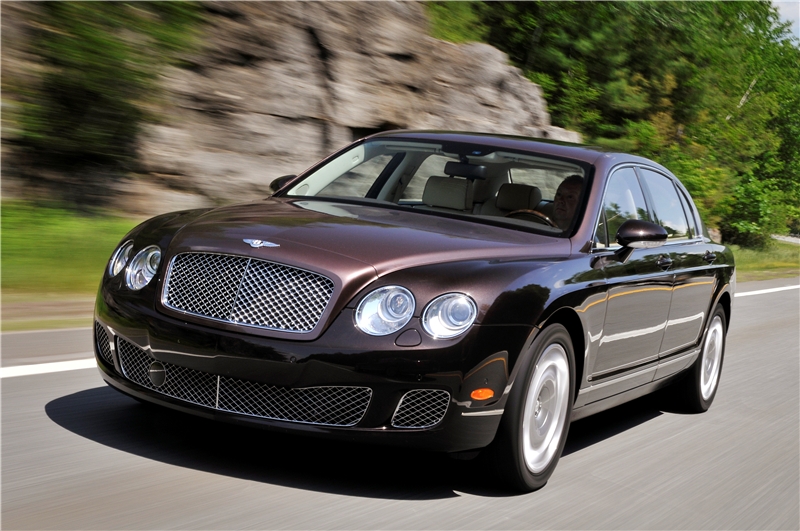 A plethora of combinations of single tone and dual-tone colours are available. The interiors reflect a generous amount of cattle sacrifices and rainforest depletion. Apart from these, the car comes with a custom made 1100 Watt Naim High-Fidelity amplifier that connects to 15 speakers.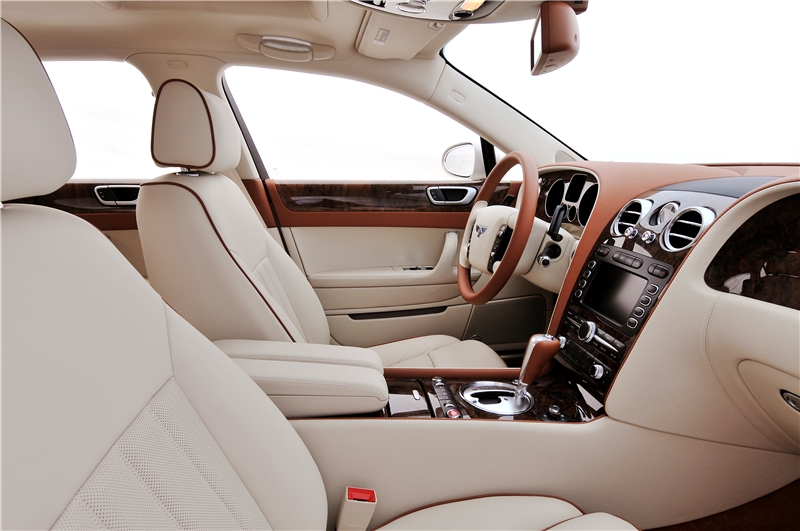 Bentley Continental Flying Spur Specs
Engine Capacity :

5998cc
Max. Power :

552bhp / 560 PS / 412kW @ 6100rpm
Max.Torque :

650Nm, 479 lb-ft @ 1600rpm-6100rpm
6-speed automatic transmission
Max. Speed

194mph / 312km/h
Acceleration

0 - 60mph

4.9 seconds
Acceleration

0 - 100km/h

5.2 seconds
__________________________________________________________________________
Bentley Continental Flying Spur 'Speed'
Apart from being the fastest four-door Bentley, it's also the most highly engineered Bentley ever. Unlike the standard Spur, this car is aimed at the business magnate who wants to get from A to B in luxury and fast.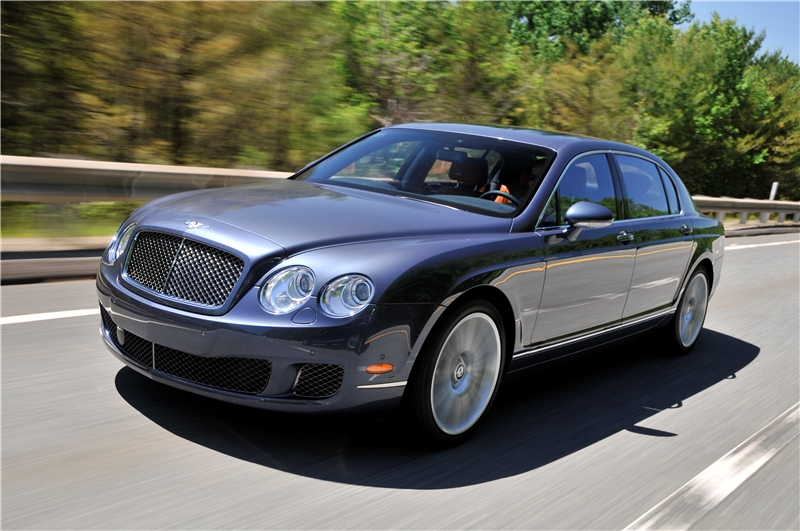 The Speed's engine develops 15% more torque and 9% more power than the standard Flying Spur, while engine efficiency is optimized by the use of lower friction, lighter-weight components and a new engine management system.
In order to distinguish it from the standard Spur, the front grille and lower air intakes are in dark-tinted chrome. The rear wider rifled sports exhaust tailpipes hint the potential of this model. It comes with silver plated 20-inch multi-spoke alloys that run on Pirelli PZero performance tyres.
Improved agility and body control is achieved through up rated spring and damper settings as well as thicker anti-roll bars front and rear. To aid the car's high-speed dynamics, the Flying Spur Speed's self-leveling air suspension sits 10mm lower. The advanced electronic stability programme (ESP), up rated to ESP 8.1 for both models, is said to ensure better driver interaction and control.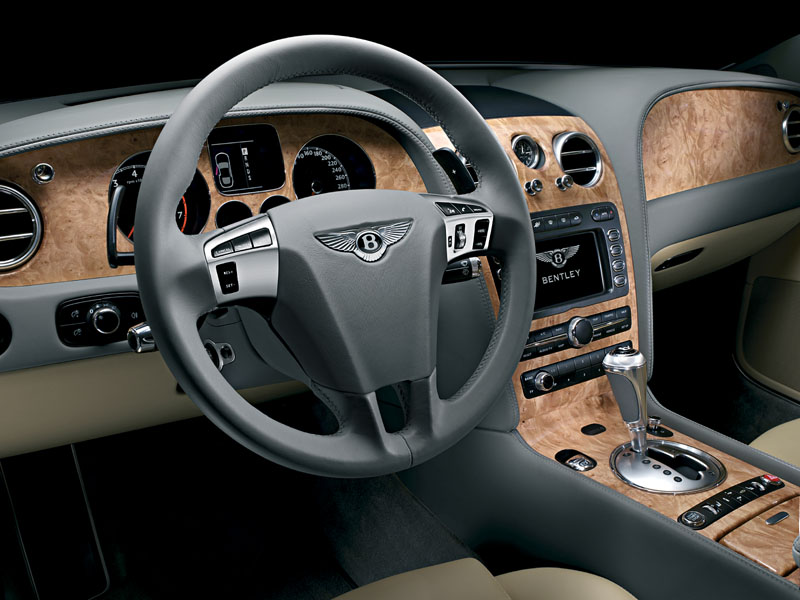 Bentley Continental Flying Spur 'Speed' Specs
Engine Capacity :

5998cc
Max. Power :

600bhp / 610 PS / 449kW @ 6000rpm
Max.Torque :

750Nm, 553 lb-ft @ 1700-5600rpm
6-speed automatic transmission
Max. Speed

200mph / 322km/h
Acceleration

0 - 60mph

4.5 seconds
Acceleration

0 - 100km/h

4.8 seconds
Source - Bentley