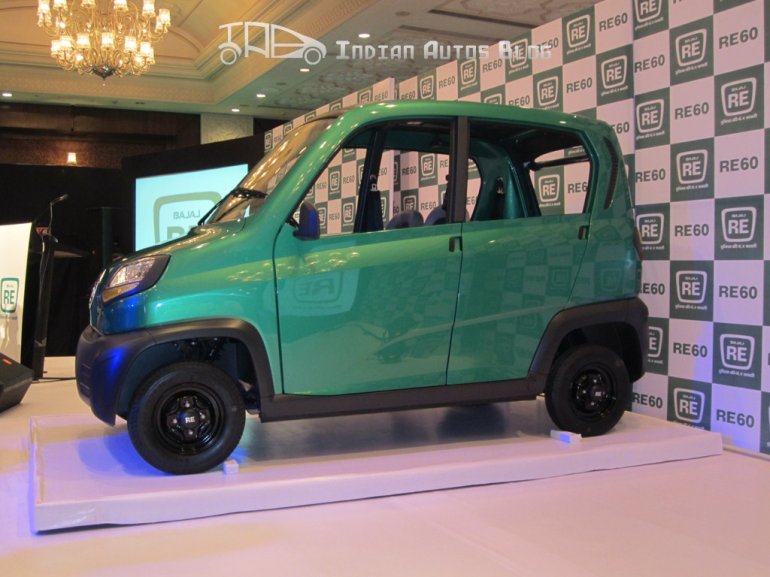 A report on Fox Business has resurrected the possibility of Bajaj selling the RE60 in an overseas market before a local launch. Bajaj could export the four-wheeled auto rickshaw upgrade to Sri Lanka before launching it in India.
The report has Mr Rajiv Bajaj, CEO of Bajaj Auto, on record stating that Sri Lanka is a market where the company has established a strong retail network and it gives them confidence to launch it there.
Why Sri Lanka?
Bajaj sells 10,000 units of the three-wheeler every month in Sri Lanka where they are bought for personal use. The stigma of it as a cheap people carrier is not attached to it.
Isn't the RE60 a competitor to the Tata Nano?
The RE60 will be produced in Aurungabad with a 200cc petrol engine capable producing around 20hp and delivering 35-40kmpl in real world conditions. The RE60 is built for the "city taxi" segment where operators are traveling short distances with a tight budget.
There's no hiding that the RE60 is made for the commercial segment as even the top-end model has a fare meter mounted on the dashboard. For the same reason Bajaj retails it under the "RE" brand, which is its commercial vehicle business.
[Source - FoxBusiness.com]