Bajaj unveiled the Bajaj Pulsar SS400 (Super Sport 400) and the Bajaj CS400 semi-cruiser concept at the 2014 Auto Expo. The Super Sport 400 will be launched this year, according to Mr. Srinivas.K, President of Bajaj's motorcycle business who spoke to Indian Autos Blog today.
The CS400 is a cruiser bike with a sporty riding posture. The riding style is between that of a sports bike and a commuter, designed to be ergonomic for long rides. This bike is 50 percent production ready but would not launch in the market in 2014.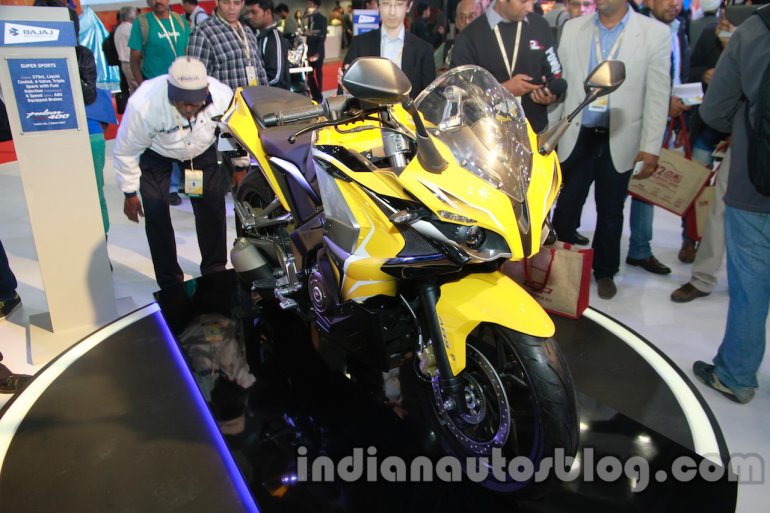 The SS400 is a big surprise from the company, and its front fairing is similar to the test mules that readers have spotted before, on what many thought (including us) was the 200 SS. The SS400 has a split seat, mudguard-mounted taillight, raised clip-on handle bars and several cosmetic touches like a faux air intake ahead of the fuel tank.
Bajaj has not said anything about the engines used on these motorcycles. It is believed that the engine is a 400 cc version of the KTM Duke's 390's mill featuring Bajaj's triple spark tech.
Bajaj Pulsar SS400 at Auto Expo 2014 - Image Gallery
Bajaj Pulsar CS400 at Auto Expo 2014 - Image Gallery