Were launched nationally a few weeks ago.
Bajaj Auto yesterday launched the new Bajaj Pulsar AS 150 and Bajaj Pulsar AS 200 (Adventure Sport) alongside the Pulsar RS 200 (Race Sport) in Pune. The Pulsar Adventure Sport marks the Pune-based motorcycle manufacturer's foray into a new segment while the Pulsar RS 200 introduces the brand's first ever fully-faired motorcycle.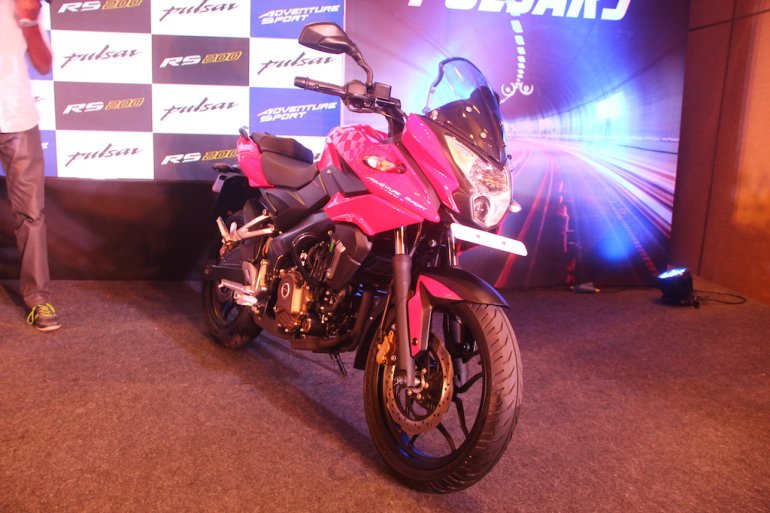 The Pulsar AS 150 features a 149.5 cc, single-cylinder, air-cooled engine that puts out 17 PS of power. Unlike the Pulsar 150 DTS-i, the Pulsar AS 150 features a completely revised 4-valve engine that contributes to the boost in power output and efficiency. The Pulsar AS 150 is priced at INR 80,573/-, ex-showroom, Pune.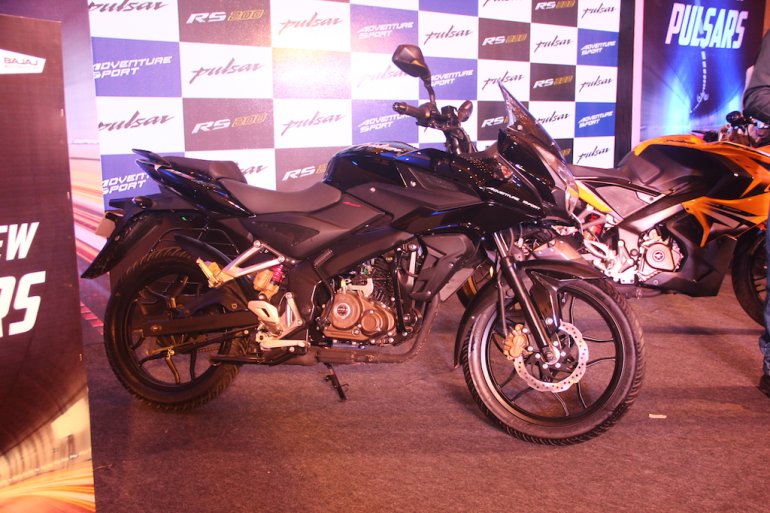 The Pulsar AS 200 and Pulsar RS 200 are built on the same platform as the company's first KTM based variant, the Pulsar 200 NS. Featuring the same 199.5 cc triple-spark, single-cylinder engine, the Pulsar AS 200 produces 23.5 PS and has a more upright seating position with higher handlebars for comfortable longer journeys.
On the other hand, the Pulsar RS 200 with it's high seating and lowered handlebars, is poised for a more sporty riding posture. While the bike features the same 199.5 cc, triple spark, single-cylinder engine as the Pulsar 200 NS, the engine is tuned to produce slightly higher power at 24.5 PS. Both the Pulsar AS 200 and the Pulsar RS 200 are liquid-cooled and run a perimeter frame, which according to Bajaj provides better stiffness, boosting the machine's overall handling and cornering abilities.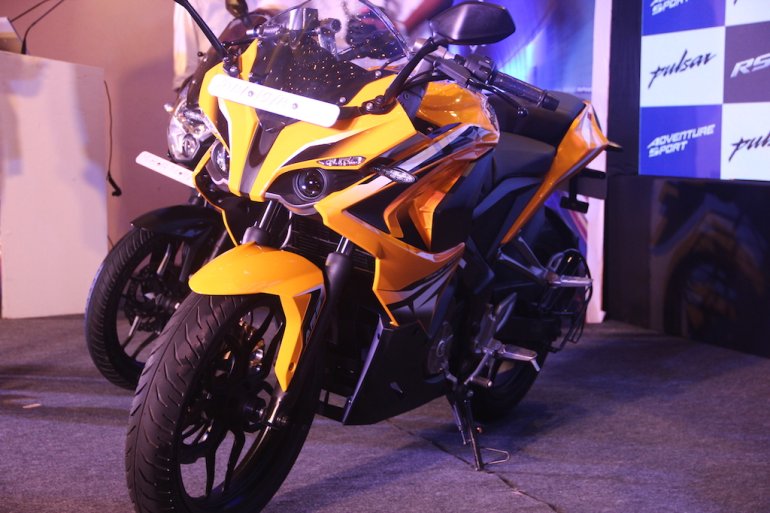 The Pulsar AS 200 is priced at INR 91,067/- while the premium Pulsar RS 200 gets a price tag of INR 121,069/- for the non-ABS version and INR 133,094/- for the ABS version (all ex-showroom, Pune prices).
Bajaj Pulsar AS 150 launched in Pune - Image Gallery
Bajaj Pulsar AS 200 launched in Pune - Image Gallery