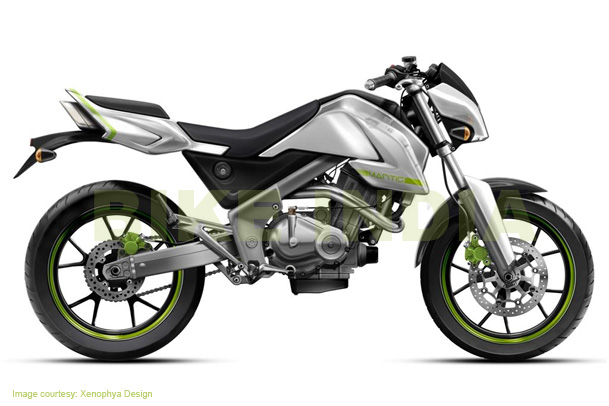 Sources close to Bajaj tell us the company is half way through the development of a 350cc Pulsar scheduled for 2011-12. The new motorcycle would come with a liquid cooled engine, and the engineers are finding it hard to design a proper cooling system, which is inevitable for this high capacity engine.
Bajaj engineers are using an oil cooled system as it would occupy lesser space than water cooled setup. Moreover, the oil cooled system would be more efficient with heat transfer and weigh lesser, aiding handling and acceleration of the bike. The Pulsar 220 employs an oil cooler, and the company is likely to take the same route with this bigger motorcycle.
The 350cc platform would spawn several variants which Bajaj is banking on to get a grip in countries other than India.