The Bajaj Dominar takes a dig at Royal Enfield motorcycles by saying 'Haathi mat paalo' (Don't pet an elephant) in its new commercial. Now, Royal Enfield fans have responded to the ad with another video.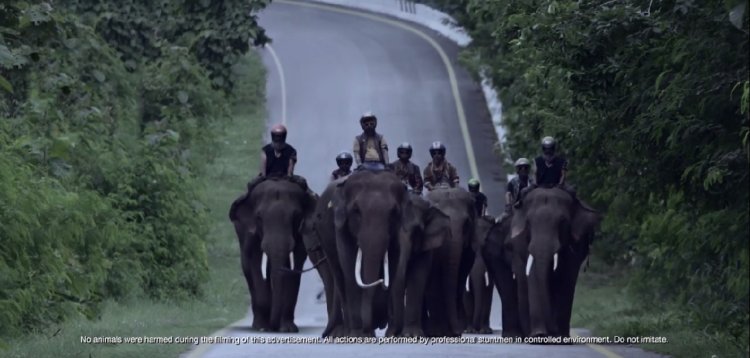 The Bajaj-Royal Enfield rivalry heated up after Bajaj's flagship power cruiser, the Dominar 400 was launched, with the company pulling no punches with identifying their main rival.
Also Read: Bajaj Dominar 400 – First Ride Review
The ad received a lot of dislikes, presumably for its indirect jibe at the classic motorcycle maker. A YouTube channel, Moviez Pix uploaded a video that said, "Revenge by Royal Enfield Lovers against Dominar 400 Ad". It talks about inspiration by a 'Motorcycling way of life' with the visuals of different riders riding customised Royal Enfield motorcycles, off the road. It then cuts back to the Dominar ad's 'Elephant' scene and says "Ride like a king".
Royal Enfield's sales are strong despite the arrival of the Dominar 400 in the market. Bajaj's challenger to the classic form has had a poor start unhelped by the rollout of GST.
In parallel, the recent Bajaj-Triumph partnership may align the odds in Bajaj's favour. However, the results will bear fruit only after three years. The development of the range of mid capacity motorcycles have already commenced and it is only a matter of time before we see who exploits the market in the future.
As for Royal Enfield, the brand is already working on a 750cc parallel twin motorcycle. The launch is expected to happen by the end of this year. Additionally, the brand aims to increase its network reach to 800 dealers covering 600 towns.