Hyundai has unveiled the Sonata Hybrid and Sonata Plug-in Hybrid at Auto Shanghai 2015. The 2015 Sonata is already on sale, across a line-up of eight trims. Three engine options are offered including a 2.0-liter Nu petrol engine that produces 118 kW (158 hp) and 193 Nm of torque, a 1.6-liter Turbo GDi petrol engine that produces 132.4 kW (178 hp) and 265 Nm of torque and a 2.4-liter GDi petrol engine that produces 139 kW (186 hp) and 240 Nm of torque.
Hyundai Sonata Hybrid
The Sonata Hybrid's hybrid powertrain comprises a 2.0-litre Nu GDI four-cylinder petrol engine that produces 115 kW (154 hp) and 189 Nm of torque, and an electric motor that generates 38 kW (51 hp) and 205 Nm of torque.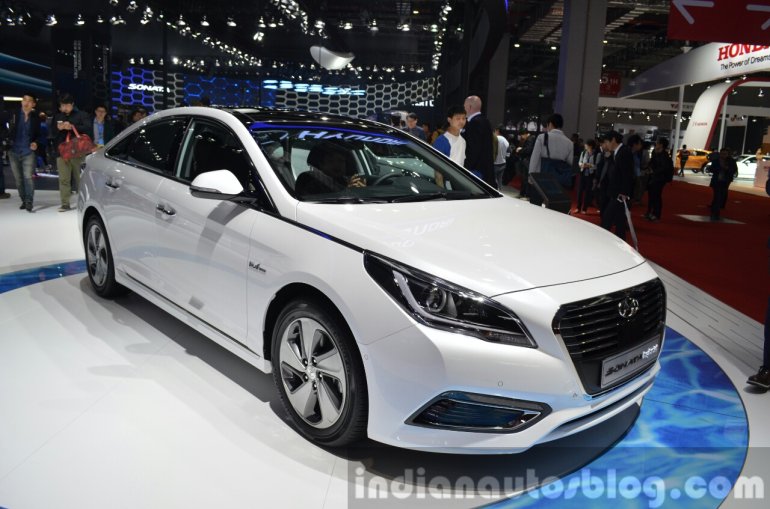 The hybrid powertrain drops the fuel consumption by 20%. While the 1.6-liter turbocharged unit on the standard model gives a fuel economy of 14.49 km/l, and the Hybrid model gives a 20% higher fuel economy of 18.18 km/l.
Hyundai Sonata Plug-in Hybrid
The Sonata Plug-in Hybrid's 202 hp powertrain packs a 2.0-liter Nu four-cylinder GDI engine that produces 154 hp and 190 Nm of torque, and a 50 kW electric motor which is 32% more efficient and allows zero-emission driving at higher speeds than the one used in the regular Hybrid model. The electric motor is powered by a 9.8 kWh lithium polymer battery pack which is roughly five times larger than that of the Hybrid model.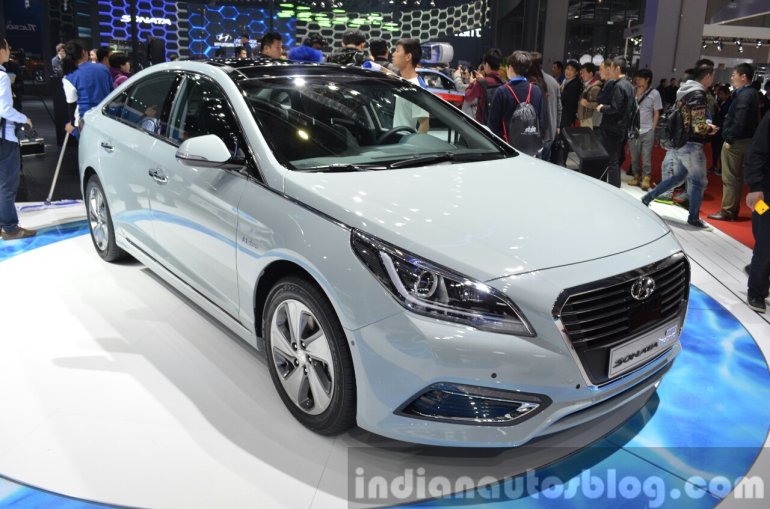 The powertrain is matched to a six-speed automatic transmission. Pure-electric driving range is expected to be up to 22 miles (35 km). The company claims that the battery pack can be fully charged in as little as two and a half hours. The plug-in hybrid model will be manufactured at the company's plant in Asan, South Korea.