The Indian automobile component industry had declined by a negligible 2 percent in the year ended March 2014. A report by the Automotive Component Manufacturers Association on India (ACMA) says that the turnover of the industry stood at Rs 2.11 lakh crore ($35.13 billion) between April 2013 and March 2014.
The 2 percent decline sees the CAGR over the last 6 years rest at 14 percent. The decline comes thanks to flagging vehicle sales, currency fluctuations and delay in investment decisions by OEMs, among other factors. However, thanks to the resumption of growth in the passenger vehicle sales segment over the last 2 months, ACMA predicts that this fiscal would see the components industry growing by 4-6 percent.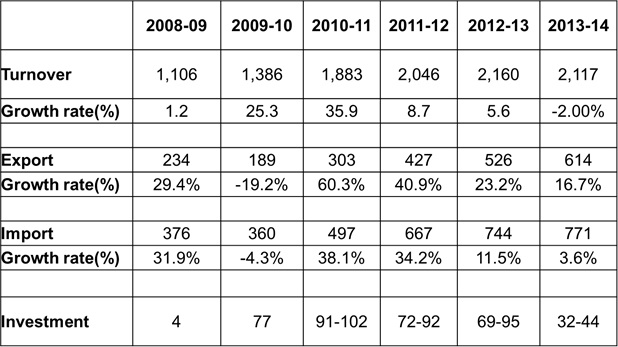 While the industry as a whole took a fall, exports rose sharply by 16.7 percent from Rs 52,690 crore ($9.7 billion) to Rs 61,487 crore ($10.2 billion). While Europe received a majority of Indian component exports, with 38 percent going to the continent, 25 percent went to other parts of Asia and 21 percent to North America.
Imports also grew, by 3.6 percent to Rs 77,160 crore ($12.8 billion) from Rs 74,463 crore ($13.7 billion) in the last year. Asia and Europe contributed 57 percent and 34 percent respectively. The aftermarket segment, crucially, grew by a healthy 12 percent from Rs 35,603 crore from Rs 31,788 crore in the last year.
Thanks to decreased manufacturing by OEMs, suppliers/component manufacturers spent just $0.5 billion to $0.7 billion on capacity addition themselves.