Audi India will launch the TT sportscar on the 23rd of March. Not much is known about this CBU model which is expected to be priced at around 60 lakh rupees to lock horns with Porsche's Boxster and the Mercedes Benz' SLK Class. Unlike the A3, A4 or A6, this model is primarily for brand shaping purposes with an estimated sales target of not more than 50 units/years.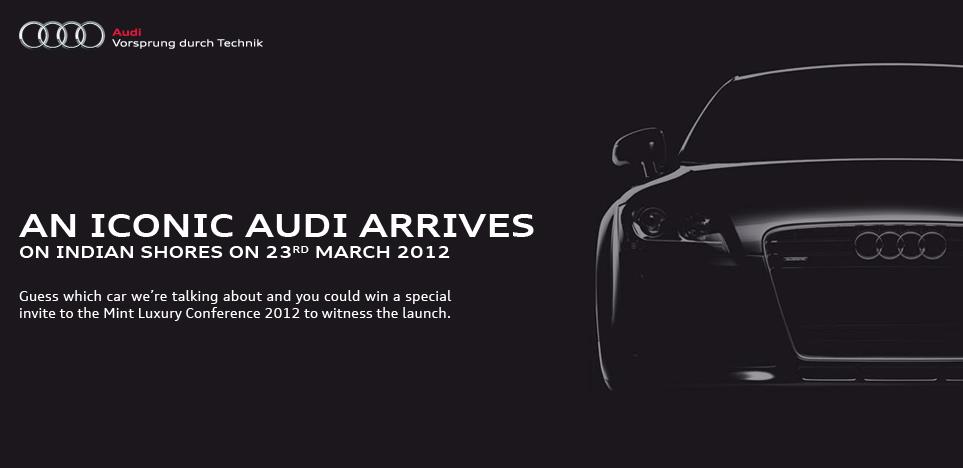 Under the hood, Audi could introduce the new 3-liter supercharged motor, used on the A6 and A7 models, producing around 300bhp, coupled to a 7-speed twin-clutch gearbox. It could receive a revised MMI infotainment system and LED headlights as an optional extra.
It will be interesting to see if Audi plonks the 2-liter TDI engine under the TT's bonnet.
We're expecting more details on the new TT in the coming days, stay tuned to Indian Autos Blog!