To celebrate its 30th birthday and preview its legitimate successor, Audi has presented its 'Sport Quattro' concept at the Frankfurt Motor Show. The coupe is powered by a plug-in hybrid powertrain which has a peak power output of 700 hp.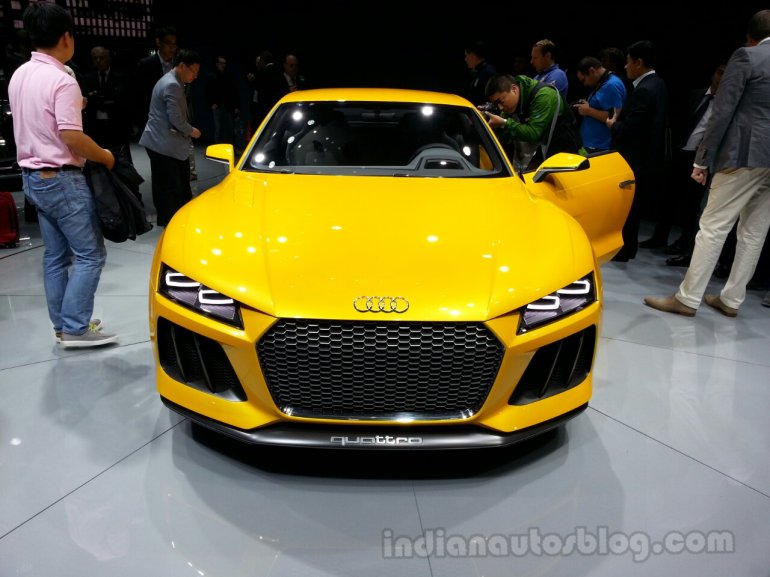 Perching on 21-inch wheels, the Sport Quattro has short overhangs. With a wheelbase spanning 2.78m long, the Sport Quattro is 4.60m long, 1.96m wide and 1.38m tall.
Designed "in the spirit of racing" the car features flat C-pillars and the rectangular dual headlamps the feature Matrix LED technology that debuts on the Audi A8, right across the stall where the Sport Quattro is displayed.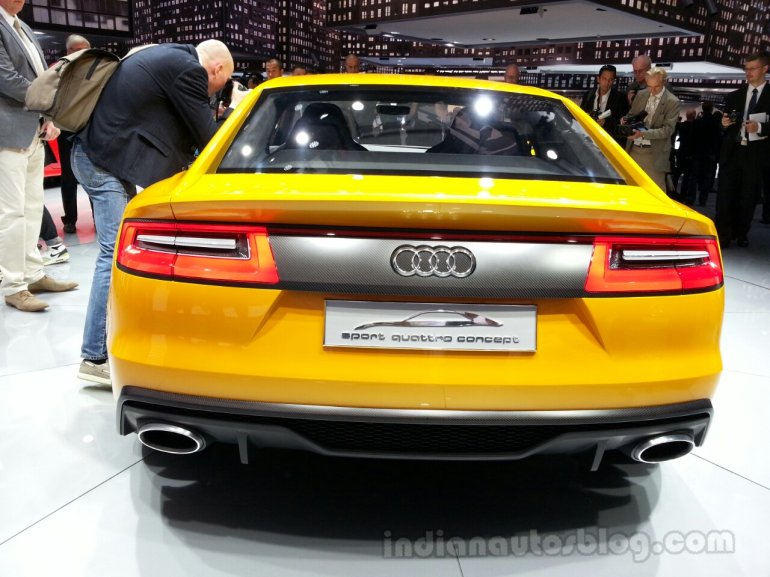 The concept's front is characterized by a hexagonal single-frame and two large vertical blades that divide the air inlet. The side profile's flat greenhouse and broad shoulders are noteworthy design aspects, while the rear features a large spoiler for additional downforce at high speeds.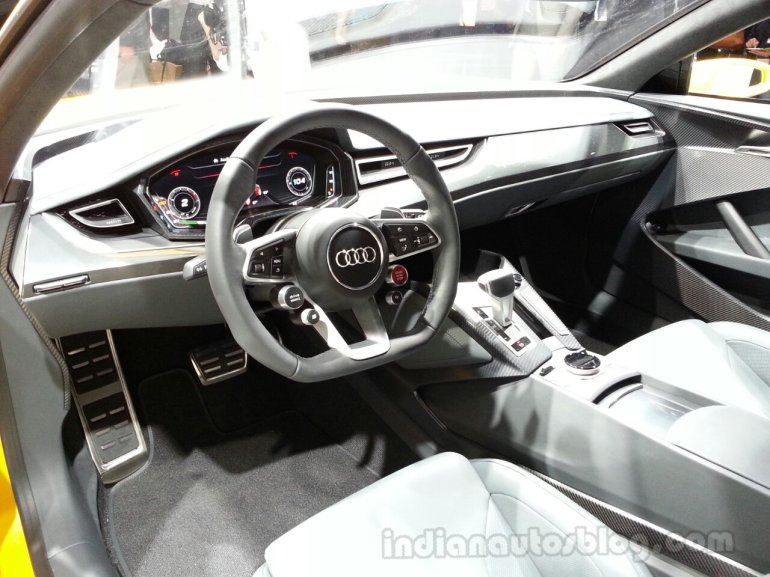 The interior is upholstered in dark gray tones. When viewed from above, the dashboard is said to be reminiscent of a sail plane. The cabin is appointed with racing bucket seats, and folding full rear seats. The luggage volume is 300 liters.
The Sport Quattro's hybrid drive, is powered by a 4L twin-turbo V8 engine capable of peak power and torque outputs of 700hp and 800Nm respectively. The car is driven by an eight-speed automatic transmission. The concept car's fuel efficiency is rated at 40kpl with CO2 emissions of 59g/km.
More info on the Audi Sport Quattro Concept available on the press release in the next page.
Audi Sport Quattro Concept Gallery
Audi Sport Quattro Concept revealed at the Frankfurt Motor Show - Press Release
[Head to
Scribd
if you're unable to view the document above.]