Here's another exclusive by IndianAutosBlog.com – the Audi S6 is coming this Diwali. This is after Audi launched the S4, which despite having no national launch or TV advertisements, has already bagged 20 bookings.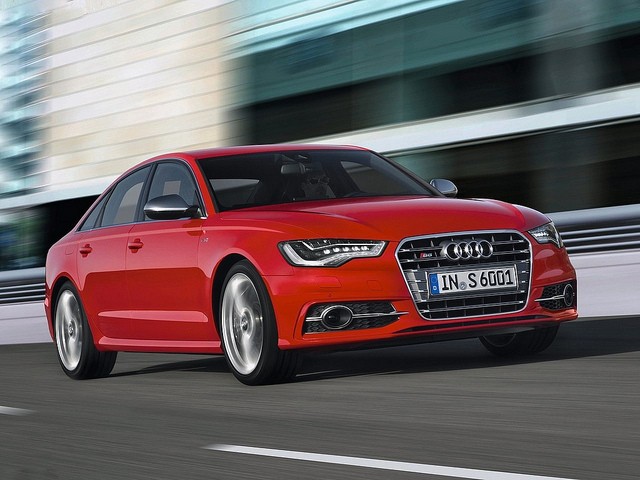 With the aim to capture a segment that is very tight and literally untouched, Audi India will be launching the S6 as well. The company confirmed this development yesterday during an interaction with Indian Autos Blog.
The Audi S6 is the A6's sporty cousin and is a bridge between the A6 and RS6 variants. It will be propelled by a 4.0-liter V8 churning out 420PS of power and 550Nm of torque, enough to catapult it from 0-100kmph in just 4.7 seconds and enable it to accelerate all the way to an electronically limited top speed of 250kmph.
The S6 might feature some innovative technologies such as the "Cylinder on Demand," a cylinder management system which deactivates four out of eight cylinders, depending on the load, to conserve fuel and lower emissions.
The S6 might also feature adaptive air suspension in its firmer Sport configuration allowing the car to sit 10mm lower than normal to sharpen handling.
As far as the looks go, the Audi S6 will feature a distinctively styled single-frame grille, aluminum-look door mirrors, special body colored rocker panels, black brake calipers, S design 19-inch wheels, large air spoiler, oval twin tailpipes and diffuser with offset blade. These efforts are to distinguish it from the A6.
Although we would've liked Audi to focus on bringing the "All-Road" versions to India as they are suited to the road condition here, launching a couple of affordable and practical sports saloons is also a clever strategy to shape the brand.
Audi S6 Image Slideshow
[can't see the slideshow above? Head over to the Flickr gallery to see them]