Audi is showcasing its limited edition supercar, the Audi R8 V20 RWS at the 2017 Frankfurt Motor Show.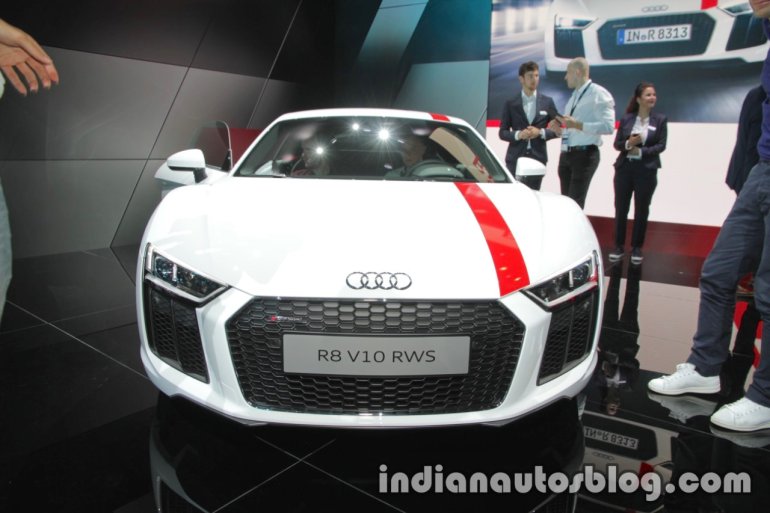 The Audi R8 V10 RWS is essentially a rear-wheel drive, limited edition variant in the R8 range. The car is available in Coupe and Spyder variants. The coupe weighs 1,590 kg, which is 50 kg less than the Audi R8 coupe AWD. At 1,680 kg, the Spyder variant is 40 kg lighter than the R8 Spyder V10.
Also Read: Audi R8 V10 Plus – Review
The new R8 variant gets matte black front grille and matte black air intakes at the front and rear. The upper sideblade of the Coupe is finished in gloss black, the lower blade in the body colour. Like the R8 LMS GT 4, the Coupe is available with an optional red film running over the hood, roof and rear end.
Inside, the driver and passenger sit in sport seats covered in leather and Alcantara. Bucket seats are available as an option. The dashboard bears an emblem "1 of 999," indicating the limited number of the hand-built units. Black 19-inch cast aluminium wheels are standard.
Also Read: Audi Q7 Petrol launched in India at INR 67.76 lakhs
The car draws power from a 5.2 litre naturally aspirated engine. It punches out 540 PS of power, and 540 Nm of torque at 6,500 rpm. 0-100 kmph sprint comes in at 3.7 seconds for the coupe and 0.1 seconds more for the Spyder. Top speed stands at 320 kmph for the coupe and 318 kmph for the Spyder. The axle load distribution ratio is 40.6:59.4 (Coupé) and 40.4:59.6 (Spyder).
The chassis setup and handling are tuned specially for the rear-wheel drive system. This enables the driver to perform controlled drifts under Dynamic drive mode with the ESC switched to Sport mode. The electromechanical power steering is completely free of torque steer and enables precise handling.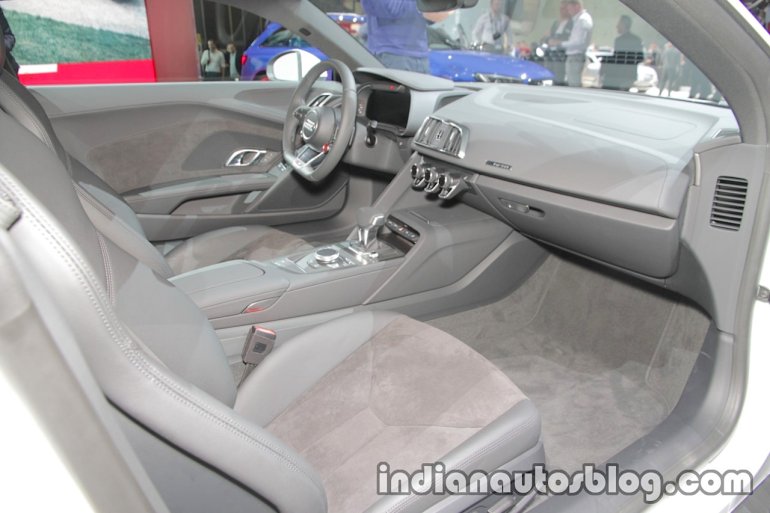 The Audi R8 V10 RWS will be available for order in Germany and other European countries from fall this year, and from the beginning of 2018, the first units will hit the streets. The Coupe variant starts at 140,000 Euros, and the Spyder at 153,000 Euros.