Audi has beaten fellow German competitor BMW (and its i8 supercar) to the market with the launch of the first production car with laser headlamps. Only 99 units of the limtied edition Audi L8 LMX Coupe will be manufactured. The R8 was the first production vehicle to debut full-LED headlamps in 2008.
The sports car will get laser spot for high beams that increases the range of the light substantially. Audi says that its engineers worked closely with engineers from its racing outfit on the development of the lighting technologies. This combination of LED and laser headlamps will also be used for the first time on the new Audi A18 e-tron quattro when it competes this year at the Le Mans 24 hour race on 14 and 15 June.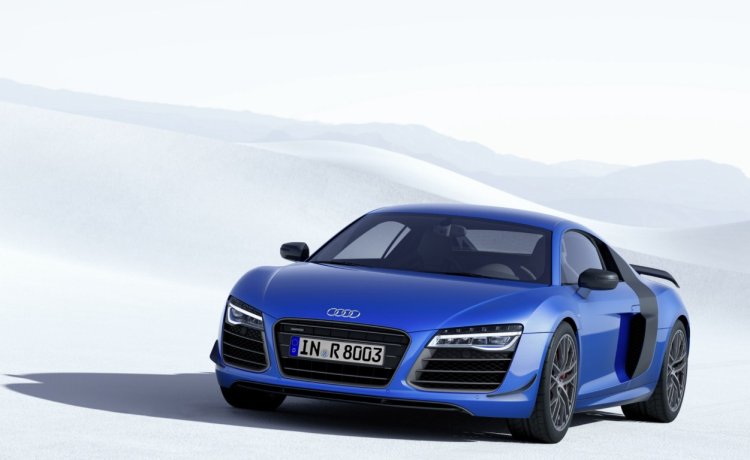 The laser spot becomes active only at speeds above 60 kph. One laser module per headlight generates a cone of light with twice the range of the all-LED headlight. Each module comprises four high-power laser diodes. With a diameter of just 300 micrometers, these generate a blue laser beam with a wavelength of 450 nanometers.
A phosphor converter transforms this into roadworthy white light with a color temperature of 5,500 Kelvin – ideal conditions for the human eye that enable the driver to recognize contrast more easily and help prevent fatigue, says Audi.
The Audi R8 LMX will be available from June and the base price for Germany is set at €210,000 (Rs 1.73 crore).
Audi unveils Audi R8 LMX - Press Release
[Can't view the document? Head to SlideShare]