Audi's extensive range of SUVs lacks a full-size model currently. Following the 2019 Audi A4, avarvarii has created a rendering of a potential Audi Q9 to show how a new full-size Audi SUV may look like.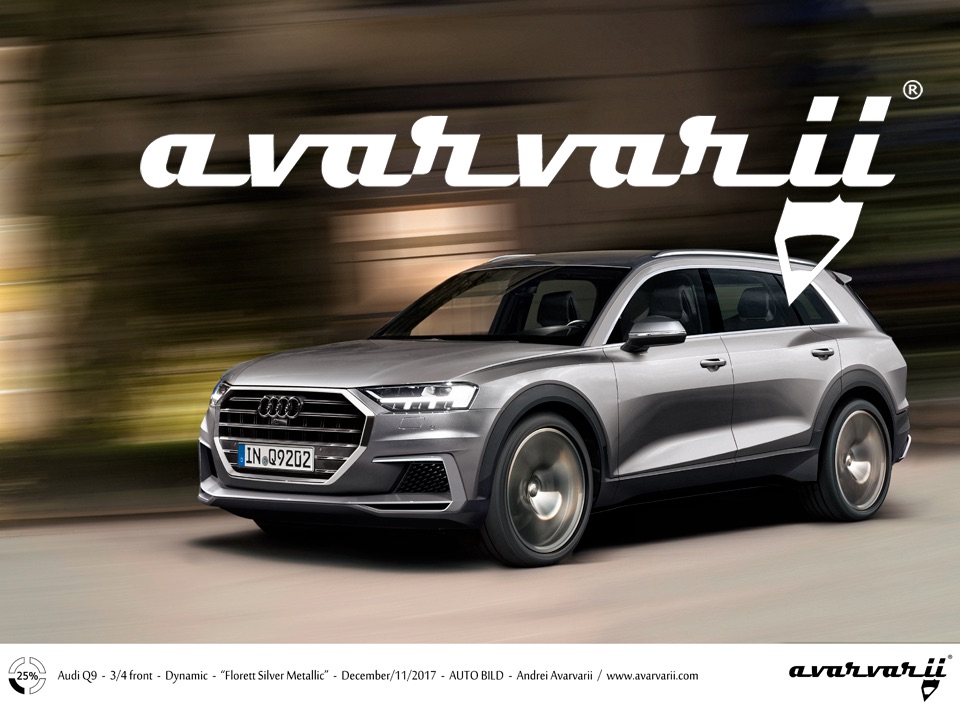 Audi has admitted that it can further grow its U.S. sales by introducing a full-size SUV. Audi of America's director of product planning, Barry Hoch, said earlier this year that the U.S. subsidiary is requesting the headquarters in Germany to make an SUV bigger than the Audi Q7, and he suggested that it has received some positive response. Going with Audi's nomenclature for its SUVs, 'Audi Q9' seems like the most likely name for this new flagship SUV if approved.
The USA is one of Audi's three largest markets globally. The company has admitted the contraction of the classic car passenger segments and the continuing shift in demand towards SUVs in this market. Last year, the four rings sold record-breaking 2,10,213 vehicles in the country. Specifically, the annual SUV sales grew by 19.3% to 1,00,161 units, which was 47.65% of the total sales.
Also See: 2018 Audi A1 Rendered ahead of Geneva IMS 2018 Premiere
The Audi Q9 is expected to arrive in 2020. It would compete with the likes of BMW X7, Mercedes GLS, Range Rover, Lexus LX, Lincoln Navigator and Cadillac Escalade. Audi will likely target it majorly at USA and China.
[Image Source: Facebook]