The research and development boss of Audi AG, Wolfgang Durheimer, has revealed to Auto Express that work on an SUV to sit above the Q7 is underway.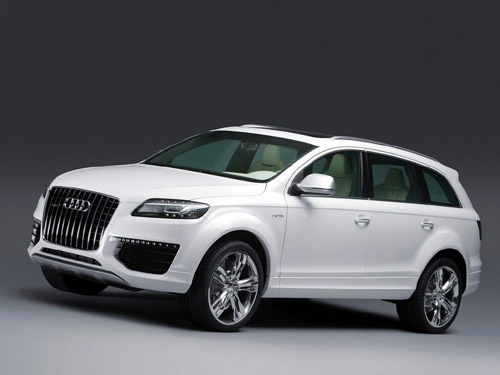 Likely to be called the Audi Q8, Durheimer is sold on the idea of an uber-luxury Audi SUV.
Although not yet in production, Durheimer points out how Bentley has shown that there is room for an expensive SUV and that he wouldn't mind giving them competition. Inter-brand competition is a "healthy" thing according to Durheimer who stresses that finance and customer clinic reports have to turn out positive before green lighting a concept or an idea into series production.
Audi engineers have been seen testing the next generation Q7 in Europe that will meet production lines next year. The new Q7 is based on the light-weight MLB platform that it shares with the next generation VW Touareg and Porsche Cayenne. Durheimer hasn't revealed the core hardware of the new SUV, but there could be parts sharing to some extent between the two future cars.
When in showrooms, the Audi Q8 will wage wars with the new Range Rover, which many including us believe is the ultimate SUV in today's global market.
Being the flagship offering, the Q8 won't come cheap. A fully-loaded Q7 is priced at around 60,000 pounds (around Rs. 49.67 lakhs) in the UK. A similarly spec-ed Q8 is estimated to retail at about 100,000 pounds (around Rs. 82.79 lakhs).
Durheimer isn't stopping with the range-topping Q8 however. The second pole he planted soon after he took charge in the company is for an entry-level SUV, tentatively named Q2, for emerging markets where the market for SUV's in the lower segments is booming.
Audi car sales have surged over the last year largely due to the success of the SUV lineup. The four-ringed brand currently has three SUV models, the Q3, Q5 and the Q7.
[The image of the Audi Q7 is used for illustration purpose only]
[Source: Autoexpress.co.uk]