Audi has expanded its lineup with yet another SUV - the Q3 Sportback. As the name suggests, this model is a coupe version of the Q3 compact SUV.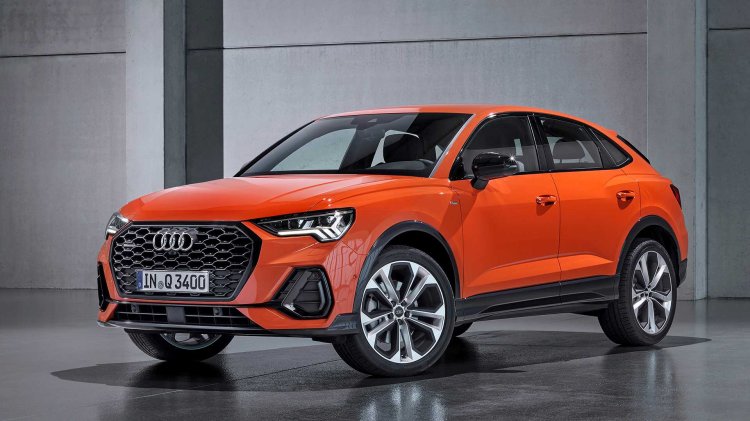 The Audi Q3 Sportback's lowered and sloped roof along with fresh cuts and creases in the sheet metal make it look much sportier look. The sloped roofline is one of the most noticeable design changes. The honeycomb pattern of the octagonal grille, the narrower greenhouse and the sculpted lower rear fascia and diffuser add more to the powerful character of the youngest Audi SUV-coupe. The model's designer Seulah Park said that its sporty design reflects why Audi has chosen the Q3 Sportback tag rather than the earlier considered Q4 name. "We wanted this to be more aggressive and sportier, but we want them to be thought of in the context of a family, like a brother and sister," she said.
On the inside, the design is the same as that of the regular model. In terms of features, it gets two additions in the form of 'car-to-x' system which sends information about the status of traffic lights ahead and Amazon Alexa voice control integration.
The Audi Q3 Sportback measures 4.50 metres in length, 1.84 metres in width and 1.56 metres in height. It has a 2.68-metre wheelbase. Compared to the Audi Q3, it is almost three centimetres flatter and this has a major contribution in making it look more muscular. The boot space is 530 litres, and on folding the rear seats, the 1,400 litres of luggage space is available.
At launch, Audi will offer the Q3 Sportback with 230 PS 2.0L TFSI petrol and 150 PS 2.0L TDI diesel engines. The petrol engine model will be equipped with the 7-speed S tronic DCT. The diesel engine model will be equipped with the 7-speed DCT and quattro all-wheel drive system. Later, more engine options will follow, including a more powerful diesel unit and an entry-level petrol unit, which works together with a 48-volt mild-hybrid system.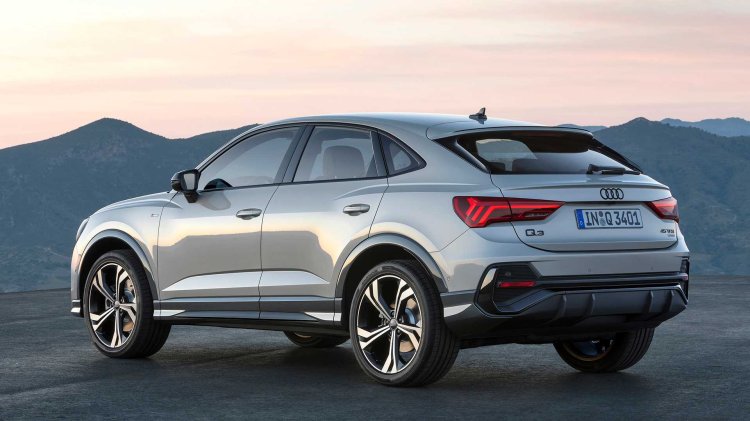 Also Read: Eighth-gen Audi A6 to be offered with a 245 PS petrol engine in India
The Audi Q3 Sportback will go on sale in Germany this fall. There, its starting price will be €40,200 (INR 30,89,912.70). In India, the second-gen Audi Q3 itself hasn't arrived yet. The latest Audi A8, Audi A6, Audi A4, Audi R8 and Audi TT, as well as the first-ever Audi Q8 and Audi e-tron, are in the queue.