And it has finally happened. Audi India, which allocated 500 units of Q3 for India, has managed to sell them all. The Ingolstadt giant launched the Audi Q3 in India on June 6th at an entry price of 26.21 lakhs.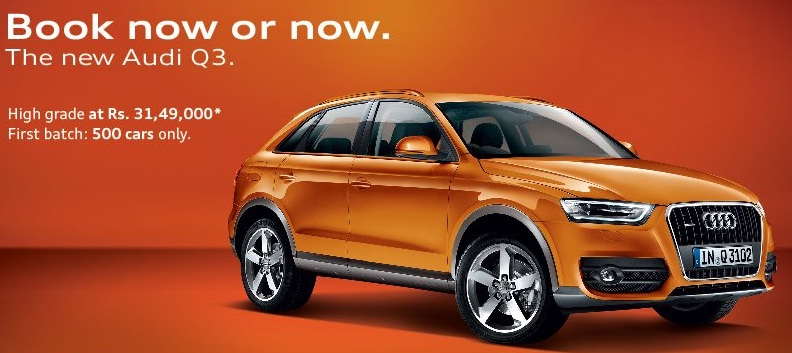 Within 7 days, the company has managed sell out the Q3 in the Indian market.
The allocation of 500 units was used because of the manufacturing constraint in the European plant. The automaker has confirmed that the next batch of 500 units will be available in July. This fresh batch would reach stockyards by August.
One can easily attribute the success of the Q3 to the intelligent marketing campaign adopted by the company. The company targeted young executives and entrepreneurs with 'Start Young' campaign. It also held booking parties in major cities where it invited prospective customers to hang out with Audi's management team.
One can expect BMW India to retaliate by bringing in the facelifted X1 which was showcased at the New York Motor Show and more recently at the Leipzig Motor Show.
Mercedes has started testing the B-Class MPV which is expected to be launched in the same price bracket. While the B-Class is no SUV like the other two rivals, Mercedes plans to introduce India to the concept of a 'Sports Tourer.'
Watch out for this segment of the market as it is about to explode!