After the success of Q7, Q5 and Q3, the top-down strategy used by Audi on its crossover range is set to continue if you go by the latest report on Auto Express. The British publication claims Audi is presenting a Q2 concept at the Paris Auto Salon that opens doors in the last week of September.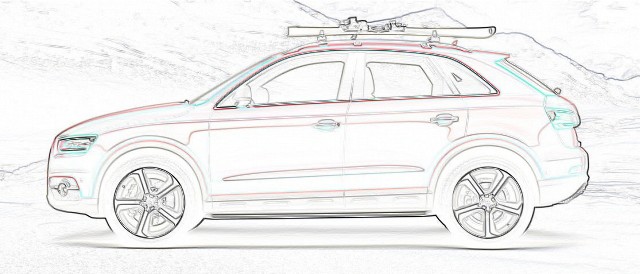 The report asserts that the Q2 is based on the Audi A1, which in turn is based on the Volkswagen Polo. If Audi chooses to use a different platform, it has to be the MQB which underpins all VW Group models from here on. This could be a worthy pitch to the customer who is now buying the Mini Countyman.
According to this report, the concept that will give way to a production model in 2013, inherits the design language of the Quattro concept car and would sport the trademark swooping rear windshield.
The Audi Q2 could be a perfect car for the Indian market once the four-rings brand has deployed the Q3 and A3. The A1 maybe considering going too mass market, but the Q2, positioned slightly above the A1, could be a perfect mix of class and mass. The Q2 will open up yet another new segment in the Indian market of that of a ultra-compact crossover.
There are plenty of synergies Audi can explore to bring the Q2 to India. They have the parent company Volkswagen manufacturing the Polo at Chakan, and all they need to is build the body on top of the heavily localized carriage. The Chakan plant provides them with the ability to price the car aggressively. They could even make the plant an export hub if they wish to once a powertrain facility comes up in the premises!
The Indian luxury market is changing with each of these launches. Previously it used to be a premium segment game where manufacturers launched one model after another for the millionaire having plenty of spare change. That case has not persisted and the luxury game is operating from a more aspirational and emotional level. The younger audience wants to be seen driving in one of these cars and manufacturers have understood how to use that demand without tarnishing the exclusivity factor in them.
[Source - AutoExpress.co.uk]