Crossovers have suddenly taken the market by storm. They provide the benefit of a raised ride height, ample boot space without compromising the driving dynamics of the vehicle. In India the BMW X1 has been well accepted though one car argue more for its price than the aforementioned benefits. BMW's X6 has done well abroad and there were reports that a slightly smaller crossover is in the works.
German rival Audi is certainly betting big on them.
Just like the SUV range of BMW starts with 'X', for Audi, it starts with 'Q'. We have seen the Q7, Q5 and the latest Q3. Now, rumor mill is churning news that Audi plans to fill all the gaps in the Q range.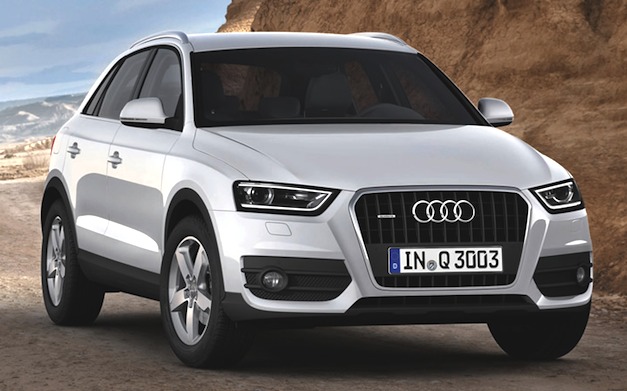 First in line is the Q1 crossover which is a diminutive SUV either based on the A1 platform or the modular architecture planned for the next-generation A3. Plans are to rush this baby crossover in the showrooms by 2013. The Q1 could look like an Audi A1 on giant heels.
Then is the Audi Q4 which would be slightly bigger than the Q3 but smaller that the Q5. It will be an Audi's version of the Porsche Cajun offering three-door body-style with flared fenders. Lastly, it is the Audi Q6 coupe crossover which hopes to compete against BMW X6.
We're expecting the 3.0-liter TDI engines on the bigger crossovers and the 1.6-liter TDI from Vento on the baby Q1. In an interview to the European media, a top Audi official said the company wasn't considering smaller crossovers (under Q3), but it seems like appetite for these vehicles has made them change plans.
Do we need so many Qs?
Source - Autoblog.com