Latest design concept previews autonomous mobility
At the 2015 Consumer Electronics Show in Las Vegas, Audi has brought back the stunning Prologue concept to the show floor, but with a significant upgrade - a self driving system guided by laser.
[Head to YouTube if you're unable to view the video above.]
Audi has cleverly hidden the laser scanner, video cameras and ultrasonic sensors that are integrated together to provide input to a central controller known as zFAS (zentrales Fahrerassistenzsteuergerät or central driver assistance controller) which crunches the information and enables autonomous motoring.
The concept also previews a powerful hybrid system that combines a twin-turbo 4.0-liter V8 Bi-turbo engine and an electric motor (paired to the 8-speed auto transmission) linked to a 2.6 kWh lithium-ion battery. Thanks to the extra juice from the electric motor, the combined output is rated at 677 PS (667.47 bhp) and 950 Nm of torque. With the extra oomph, it accelerates from 0-100 km/h in just 3.5 seconds. Being a hybrid, the concept returns 12.65 kmpl and has CO2 emissions of 185 g/km.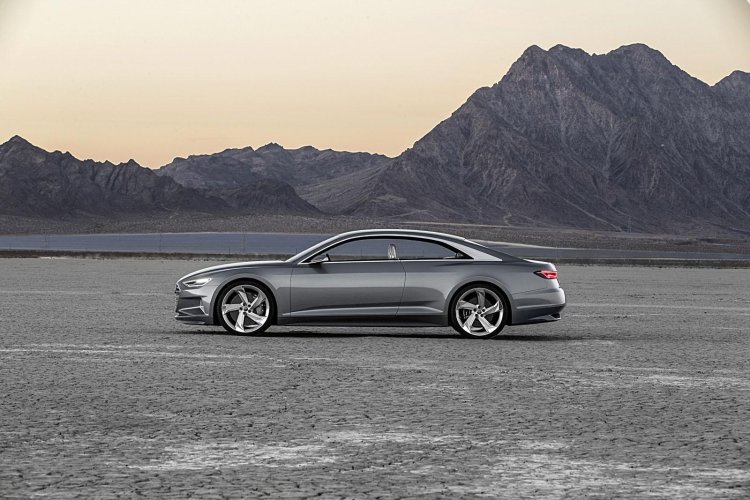 Also read: Next generation Audi Q7 snapped in Mumbai – Spied
It's likely that we might see this hybrid system in either the Bentley SUV or the rumored Audi A9 flagship, albeit slightly detuned.