Weight loss seems to be the 'in' thing these days. Everyone is running around to their nutritionists and dieticians to make sure that they are slim and trim. Well cars are no different to humans. Case in point, Audi is planning to put the next generation Q5 and Q7 on some serious weight loss program.
The 2 crossovers from Audi – Q5 and Q7 have been the cherry of the eye for the German czar. Globally, the company sold and eye popping 155,000 Q5s along with 47,700 Q7s. Even though these models are highly successful the company is working on new models for the Q5 and Q7 and it is planning to reduce some serious flab from these fat boys.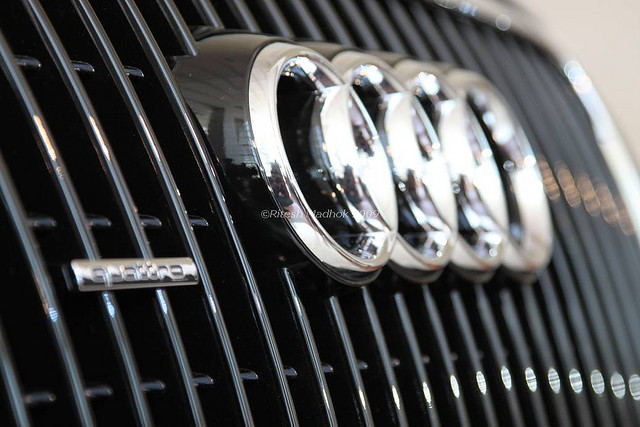 The Q5 will shed some serious weight – 220 pounds to be precise and if you think that's astonishing, the Q7 is set to lose 650 pounds thanks to a new aluminum chassis. Less weight means for power per tone and better fuel economy. That not all!
The company is also planning to refine the 3.0-liter turbocharged V-6 so that its burns twenty percent less fuel than the current supercharged version of that engine. There are more efficient power trains in the pipeline such as a 250-hp turbo-diesel V-6 and a plug-in hybrid that combines that ubiquitous 2.0 liter four-cylinder engine with a 100-hp electric motor.
There was speculation about a markedly different platform for the next Q7 model. International websites reported of the MQB architecture playing host to the next generation Q7. The MQB will underpin all Volkswagen models starting with the next generation Golf in 2013 which means it will swim into Skoda and Audi's engineering divisions as well.
The company is also planning to introduce 2 new crossovers – Q4 and Q6. The Q6 will compete against the BMW X6 and the Q4 will spawn three new shapes: a hardened off-roader, a more luxurious Acura ZDX competitor or a high-performance crossover.
Looks like Audi is planning to go Crossover Crazy!
[Source - AutoBlog.com]