The Audi PB18 e-tron concept was shown at the 2018 Paris Auto Show. The PB18 (where PB stands for Pebble Beach where the concept originally had its debut this year, and '18' signifies the tech DNA it shares with the LMP1 Audi R18 e-tron), as Audi says, is a radical vision for the "high-performance sports car of tomorrow".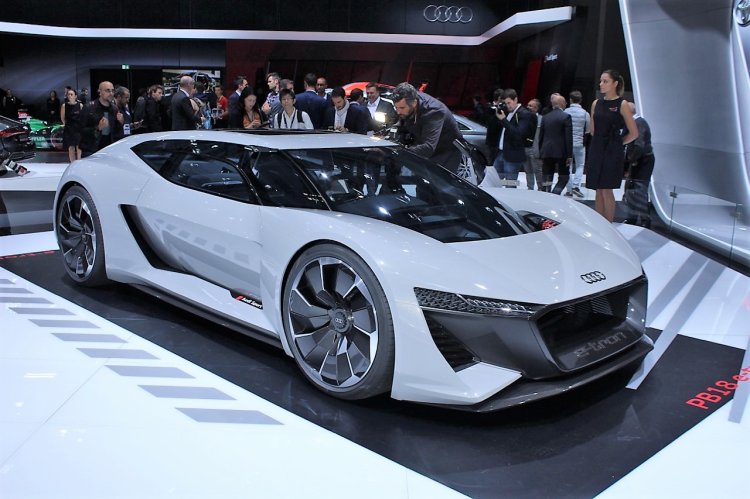 Designed in Audi's Malibu, CA, studio, the PB18 e-tron prides itself on having "no complex systems for piloted driving on board and no comfort features to add weight". Inside, Audi says that the driver can choose to have their seat positioned in the middle, for solo, track day events, or towards a side and accommodate a passenger for daily applications. This is made possible thanks to drive-by-wire systems.
Following the architecture of a mid-engine sports car, the centre of gravity is located behind the seats and ahead of the rear axle. The concept uses three electric motors - one up front and two in the rear - with max output rated for 500 kW (670 hp) and 570 kW (764 hp) in temporary boost mode. With 830 Nm on tap, the PB18 can accelerate from 0-100 km/h in 2 seconds, claims Audi.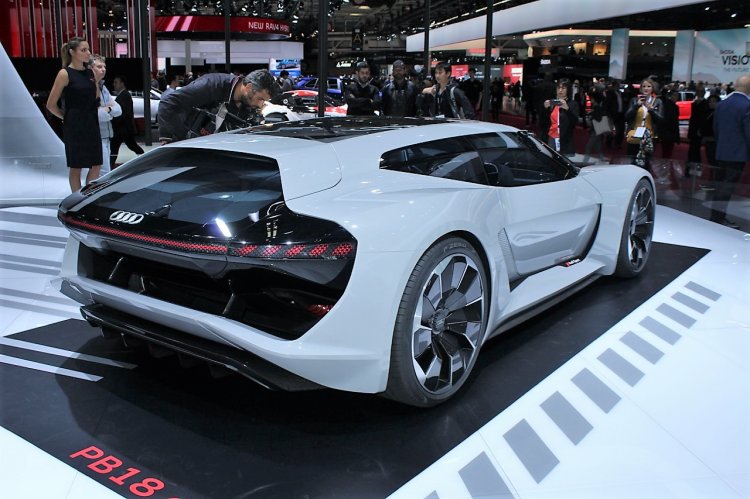 Also read: 2019 Audi TT Roadster 20th Anniversary edition - Motorshow Focus
The PB18's liquid cooled, solid-state battery with a capacity of 95 kWh provides a range of 500 km, and thanks to a design which allows charging with a voltage of 800 volts, a full charge takes a mere 15 minutes, the company claims. Cordless induction charging is also possible, thanks to Audi Wireless Charging (AWC). A mix of aluminium, carbon and multi-material composites ensures a total weight of less than 1,550 kg (expected).
Audi PB18 e-tron Concept - Image Gallery