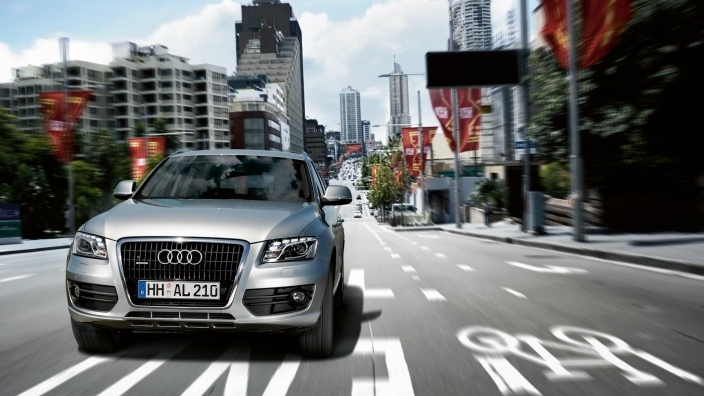 Audi has introduced the Q5 2.0 TDI quattro in India which becomes the entry-level variant in the Q5 lineup. Priced at Rs. 39.05 lakh rupees (ex-showroom Maharashtra), deliveries of the econo-Audi will begin in April.
The 2.0 TDI engine produces 170 bhp and twist force of 350 Nm @ 1,750 rpm. It is mated to a 7–speed automatic S Tronic transmission.
So what's gone missing on this sub-40 lakh rupee Audi?
1) Camera-assisted reverse guide
2) Sunroof
3) Screens on the rear seat
4) MMI (multimedia interface)
5) Paddle shifters
6) 2 cylinders - this is a 4-cylinder variant as opposed to the regular 3.0 V6 TDI