Slated to enter production in 2018.
Audi has teased the upcoming e-tron Quattro SUV concept before its unveiling at the upcoming Frankfurt Motor Show 2015 on September 15. This concept previews the Q6 SUV, which will be the brand's first full all-electric large-series production car, slated to enter production in 2018.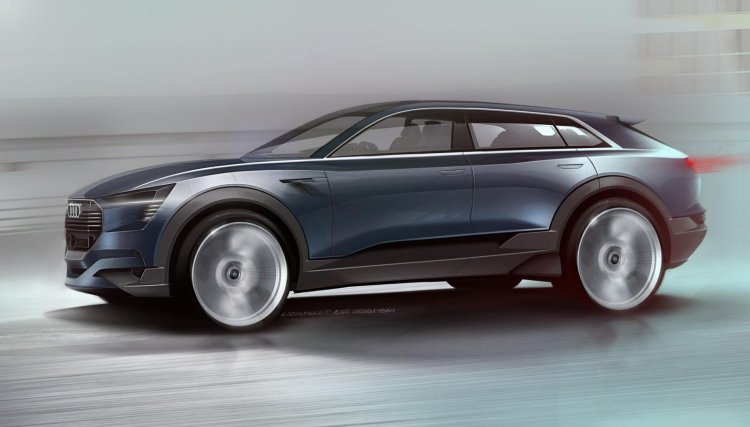 The e-tron SUV concept features an "Aerosthetics" design theme that works to reduce aerodynamic drag while maintaining the design creativity. The streamlined shape is evident by the sloping roofline, and the company says that movable aerodynamic elements at the front, on the sides, and at the rear improve the air flow around the car. This results in a drag coefficient of just 0.25 which the company says is a new record in the SUV segment.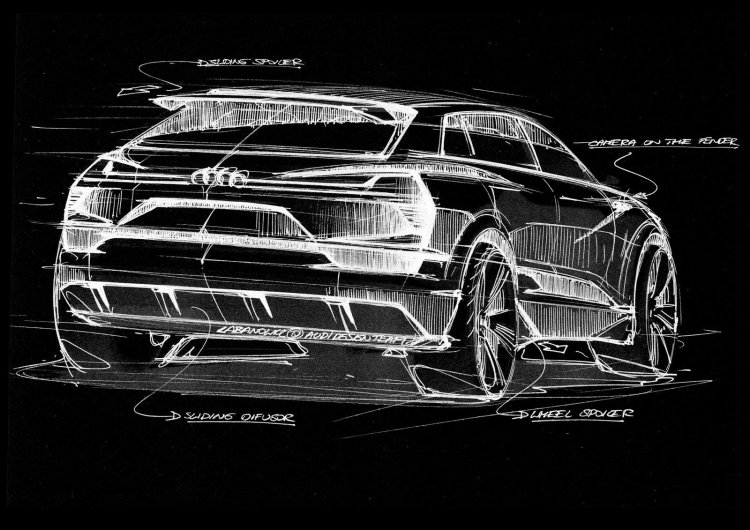 The e-tron Quattro concept is based on the second-generation of the MLB platform. The lithium-ion battery is strategically placed between the two axles below the passenger compartment, thereby imparting the SUV with a low center of gravity and better weight distribution. This arrangement, coupled with the flat floor will ensure a spacious cabin, which will be replete with OLED displays at the front as well as back. These will take place of the buttons and knobs as on-board systems will be controlled via touchscreens.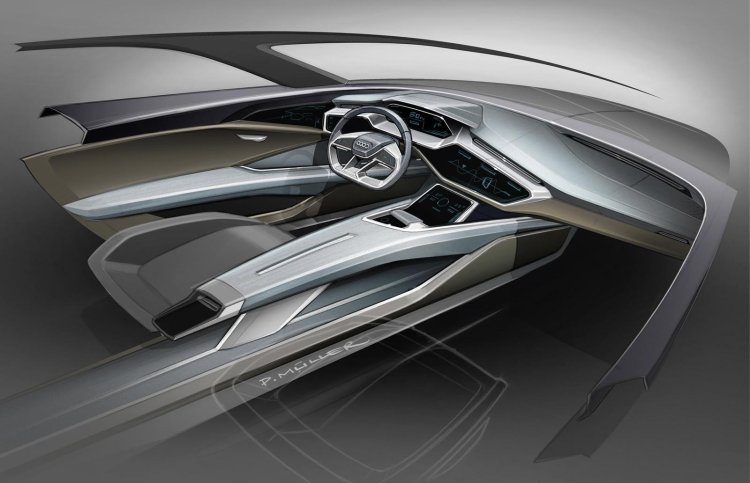 The drive will come from three electric motors; one positioned on the front axle and two at the rear. The all-wheel drive electric SUV will be capable of covering 310 miles (500 kilometers) on a single charge.