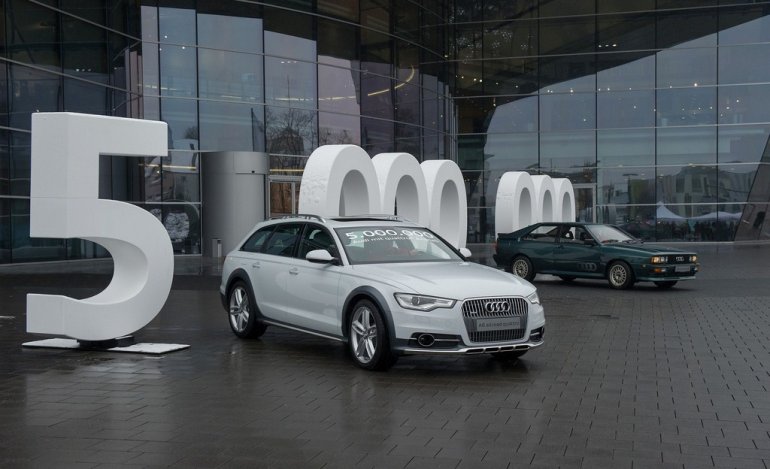 Audi's pathbreaking quattro permanent all wheel drive system has been a critical success for the German marque.
The quattro can be termed as the single largest advantage an Audi has over is rivals. So it is apt to celebrate the rolling out of an Audi with the five millionth quattro drive system.
The five millionth Audi with the quattro system was a white Audi A6 allroad 3.0 litre TDI and rolled out of Audi's Neckarsulm plant, Germany. Audi has achieved this feat with more than 140 quattro variants.
The quattro all wheel drive system debuted in 1980 in the original Quattro car. The Audi Q7, R8, A4 allroad, A6 allroad along with the S and RS models are available with quattro drives and the system is available as an option in all other model lines.
Mr. Rupert Stadler, Chariman of Audi AG stated that- "Quattro is one of the key pillars of our brand and has been a critical factor in our successful history. We are committed to our pioneering role and will continue to develop this advantage with new technologies."
In 2012, more than 43% of Audi customers chose an Audi with quattro drive system, out of which, the Audi Q5 tops the list with 2,05,600 units. As far as other model lines are concerned, one in every four Audis sold in 2012 were equipped with quattro.