Update - The Audi Allroad Shooting Brake Concept has been presented at the 2014 Goodwood Festival of Speed. Check the new gallery below the text.
At the Detroit Motor Show, Audi have shown a crossover concept called the Allroad Shooting Brake Concept. The two-door crossover is painted 'Ice Blue' and measures 4.2 meters in length. If produced, it would make it the smallest Audi crossover.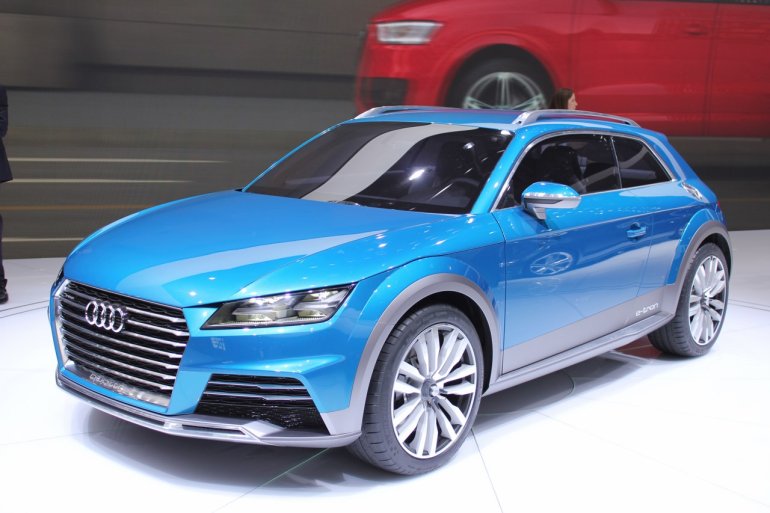 The concept is powered by a 2.0-liter TFSI engine paired to two electric motors. Combined, the concept produces 408 hp and 650 Nm of torque enabling a 0-100 km/h time of 4.6 seconds and a top-speed of 250 km/h. However, Audi says the car will do 52.63 km/l!
The concept can be driven on pure electricity for 50 km, while the overall range stands at 820 km. It uses a 6-speed dual-clutch e-S tronic transmission which sends power only to the front wheels on normal surfaces. When the system detects wheel slip, it engages the Quattro all-wheel drive system.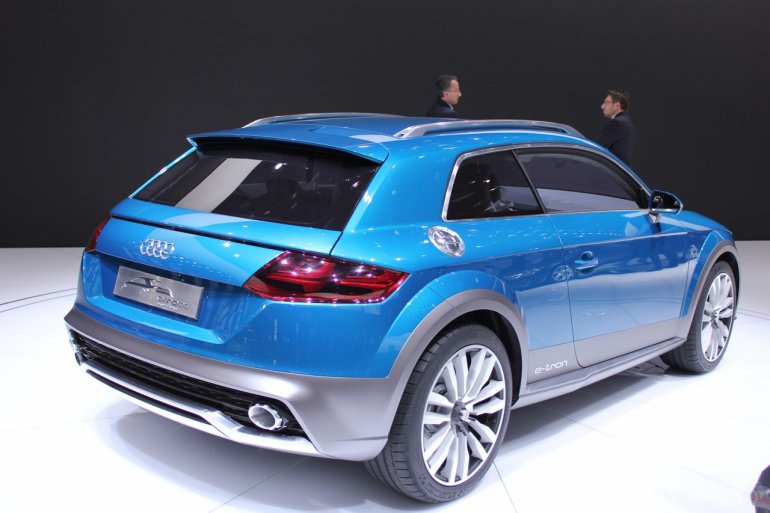 On the outside, the concept's shell has been made using only aluminium and CFRP (Carbon fiber reinforced polymer. The styling of this concept is likely to influence future Audis.
Further details are available in the press release below.
Audi Allroad Shooting Brake Concept at the 2014 Goodwood Festival of Speed - Image Gallery
Audi Allroad Shooting Brake Concept Image Gallery
Audi Allroad Shooting Brake Concept - Press Release
[Head to Slideshare if you're unable to view the document above.]