Revitalized to take on the mighty 2014 Mercedes S Class, the 2014 Audi A8 is set to make its world premiere at the Frankfurt Motor Show. Audi could also reveal it prematurely on August 21.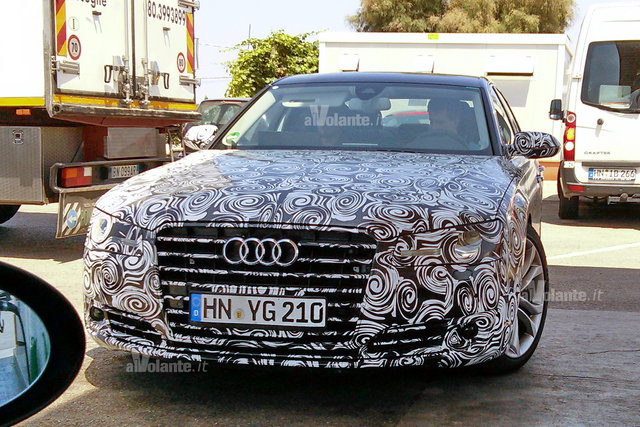 Audi has been testing its flagship sedan throughout the globe. We showed you the spyshots of the camouflaged test mule doing its test runs in India. Here is another one from Italy, taken by Alvolante.it's reader, Gabriel.
Audi's Matrix LED system is expected to debut on the 2014 A8. As we have explained before, this lighting system promises to be safer not only for the driver of the A8 but for other road users as well.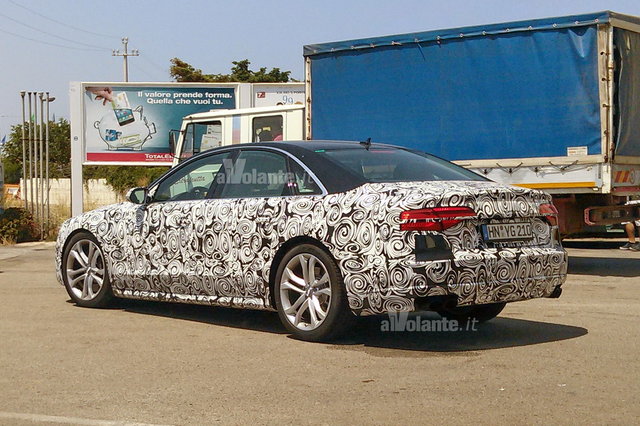 The rear fascia looks pretty much unchanged but there could be a thin chrome strip running along the width of the car, splitting the taillights, as suggested by the camouflage. The quad circular exhaust pipes (two each of either side) are also new.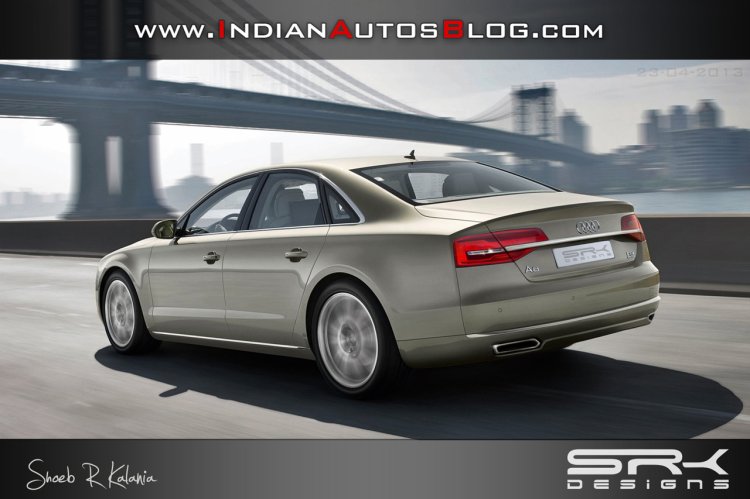 The luxury sedan is likely to retain its powertrain lineup which includes TFSI petrol engines of varying displacements (2.0L hybrid, 3.0L and 4.0L), TDI diesel engines (3.0L and 4.2L) and a range topping 6.3 W12 FSI petrol. Expect better fuel economy and lesser CO2 emissions from the 2014 A8.
[Source: Alvolante.it]