Has a range of over 500 km.
The Audi A7 Sportback h-tron quattro concept made its premiere at the 2014 Los Angeles Auto Show this week.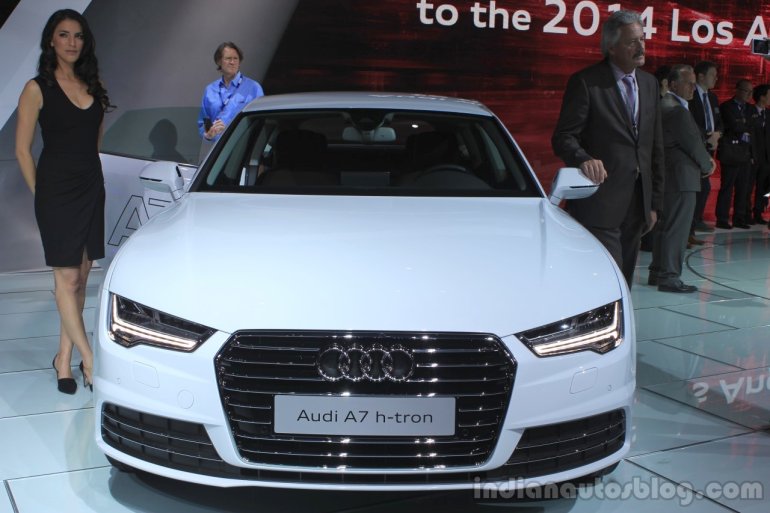 The hydrogen fuel cell vehicle with a plug-in hybrid layout is based on the petrol model's exterior, with no strong visual differences, except the badge.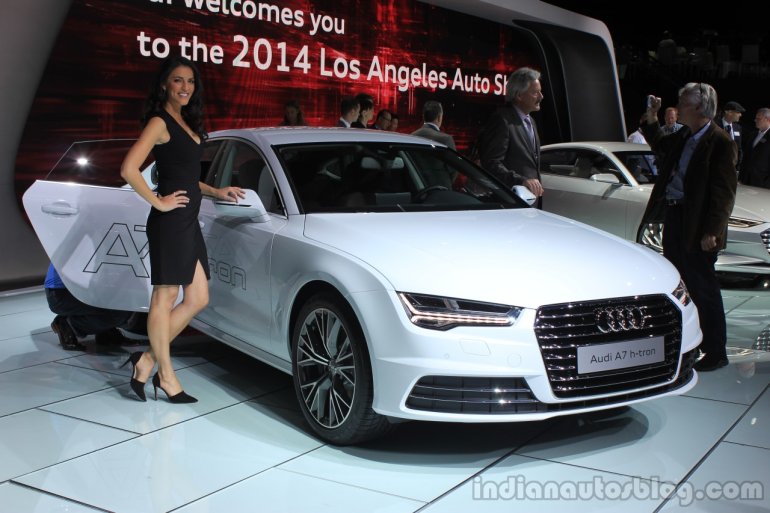 The vehicle's powertrain is made from a combination of a fuel cell stack which has 300 individual cells that are formed from a polymer membrane which is placed between two platinum-based catalysts. These fuel cells work in a 230 to 360 voltage range and the main auxiliary assemblies have a turbocharger that forces the air into the cells, a recirculation fan channeling unused hydrogen into the anode, besides a coolant pump. This architecture is placed under the hood.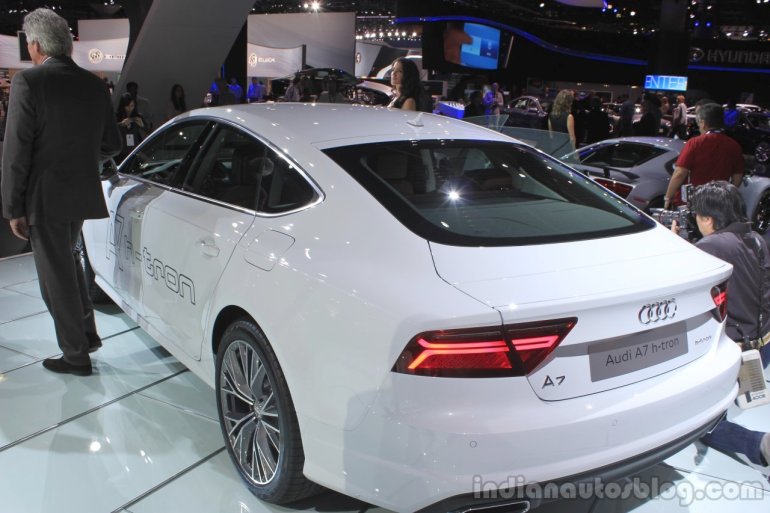 When run in fuel cell mode, the Audi A7 h-tron quattro takes in about 1 kg of hydrogen to travel 100 km, which translates into a mileage of 27.02 kmpl. There are four hydrogen tanks that give the car a range of over 500 km. Replenishing the tanks takes about about 3 minutes.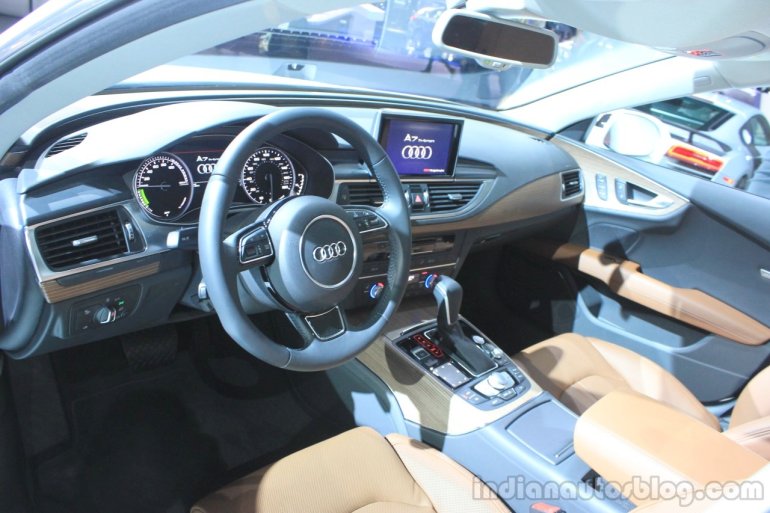 Two electric motors drive the front and rear axle providing a max output of 152.8 hp and a torque of 540 Nm. This is enough oomph for the vehicle to hit 100 km/h from a standstill in 7.9 seconds and accelerate to a top speed of 180 km/h.
You can read the press release attached below for more info.
The Audi A7 Sportback h-tron quattro - Press Release
[Can't see the press release above? Head to Slideshare]