Focuses on reduced emissions and enhanced fuel efficiency.
Along with the regular Audi A4 lineup and Audi S4, the company has also unveiled the A4 g-tron at the 2015 Frankfurt Motor Show. The Audi A4 g-tron is the second model (after the A3 Sportback g-tron) to offer Compressed Natural Gas (CNG) propulsion.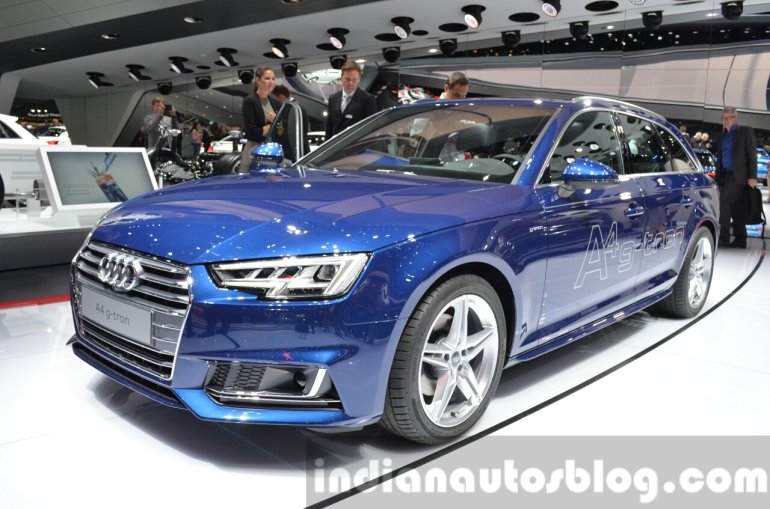 The g-tron models are basically models from Audi that can run on Compressed Natural Gas (CNG) and petrol. CNG is a by-product of the oil refining process, and is cheaper and more environment-friendly than petrol. The latest g-tron is expected to hit the markets by late 2016, and will only be available in the Avant (estate) bodystyle.
The tanks that hold the gas are placed at the rear and can hold 19 kg at a pressure of 200 bar. It is made from Carbon-Fiber-Reinforced Plastic (CFRP) and Glass-Fiber-Reinforced Plastic (GFRP), ensuring high-strength properties.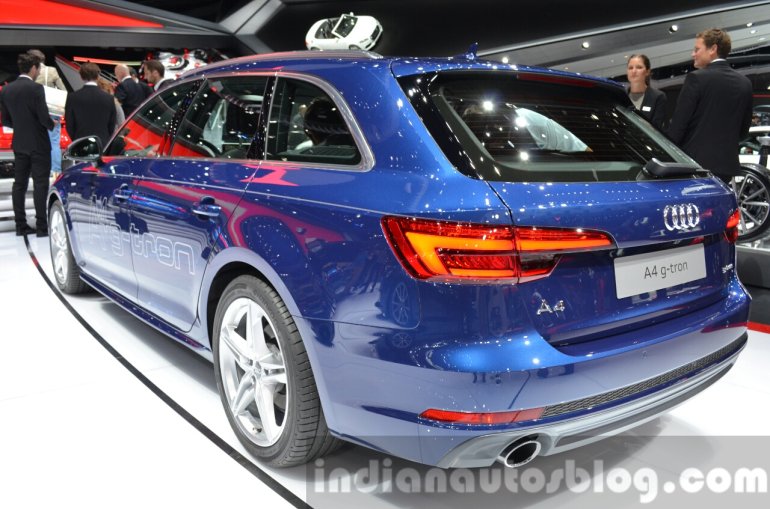 A 2.0-liter TFSI engine powers the A4 g-tron, and has an output of 170 hp and 270 Nm. The estate has a mileage of 100 km in 4 kg of gas, giving it a range of over 500 km in CNG alone. When the pressure in the gas tank falls below 10 bar, this indicates the ECU that the fuel is low, which then switches the fuel supply to petrol; this operation can be done manually as well. Switching it to petrol adds 450 km of range.
2016 Audi A4 g-tron - Press Release
[Slideshare link]