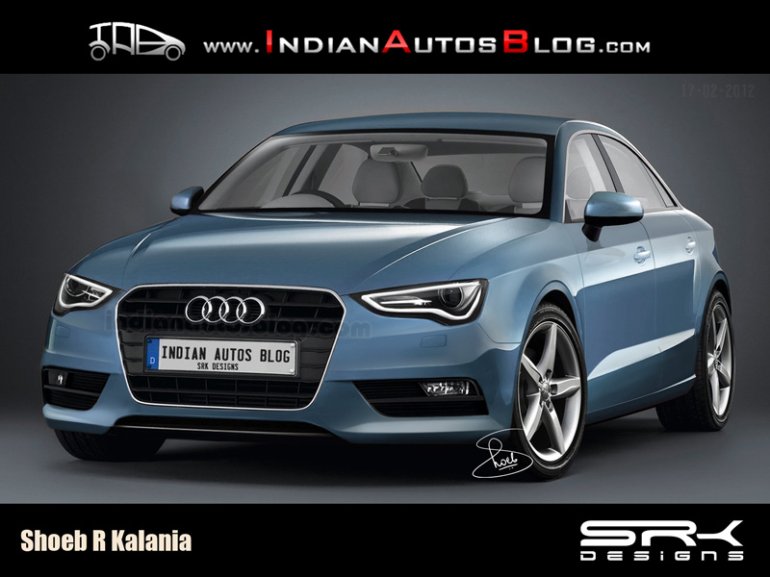 The world of affordable luxury cars is beginning to open up in India. Mercedes will kick start that segment with the A Class which is due in the summer of 2013. BMW will answer with the 1 Series hatchback which is due later this year.
For 2014, Mercedes have confirmed that the CLA Class sedan would be launched. So in the midst of all this, what would Audi be doing?
Audi India CEO Michael Perschke, has already confirmed that the hatchback A3 would not be launched for the Indian market. Instead, Audi would be bringing the sedan version of the A3 which is still undergoing testing elsewhere in the world.
Even the sedan version of the A3 would not be launched here in 2013. That will come later on, in 2014 possibly. So would Audi be assembling the A3 sedan here in India, or would it be a CBU (Completely Built Up Unit) like the Q3?
In a recent interview to InAutoNews, Audi's Product and Technology communication manager - Mr. Josef Schlossmacher said that the production of the smallest sedan from the manufacturer would take place in Györ, Hungary. He does however mention that the Hungarian plant would build the A3 sedans for the European markets. Meanwhile, the A3 hatchback will continue to be built in Ingolstadt, Germany.
It must also be mentioned that last year, Audi announced a new plant in Foshan, China would build the A3 sedan for the Chinese as well as Asian markets.
So the big question: Where will India get the A3 sedan from? Will it be imported from the Chinese/Hungarian plant as a CBU? Or would Audi want to start local production of the car right from day 1?
For 2013, Audi will be focussed on localizing the Q3 and will commence the production of the locally made SUV.
[Source - InAutoNews.com]