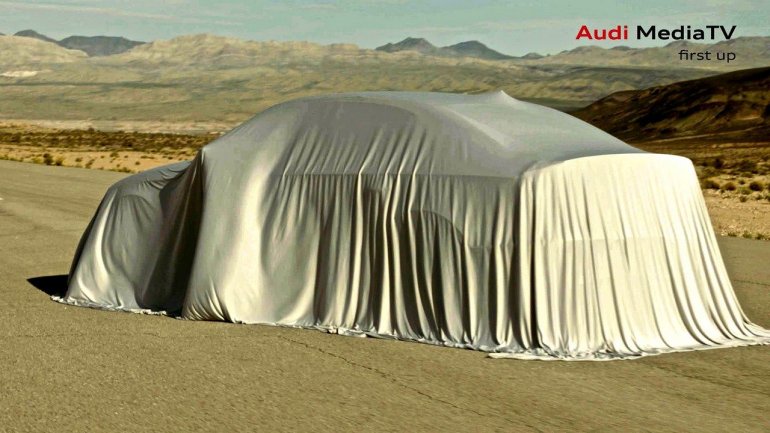 Audi is very excited about its new media channel. It's called the Audi Media TV and it offers us journalists online video streaming of Audi's press conferences and press releases. Good.
The channel which is going to debut on March 27th will start off with a sneak preview of a new Audi car. Audi has also released an image for us and surprise, surprise!
It is an image of a car with a boot (read sedan) and you can very clearly see that it has four full size windows indicating that it will have four full size doors. You can also see the rear door handle protrude through the sheet. It has a small hint of flared wheel arches (like as though its concept avatar had it as well!), and a typical antenna towards the rear of the roof can also be seen.
The boot of the car is a bit shorter than the A4. In fact, the entire car looks like as though it is a miniature A4.
This, ladies and gentlemen, is most likely to be the Audi A3 Sedan. Till now, we've seen the concept and numerous spy shots of the car. We even know that the car will be publicly unveiled at the Shanghai Motor Show on April 20. We also know that Audi India is banking on this car to fight Mercedes' A and CLA Class, BMW's 1 Series and the Volvo V40 Cross Country.
Stay tuned to Indian Autos Blog to know all about the preview of the Audi A3 sedan.